Arkansas Ballot Issues — Nov. 2022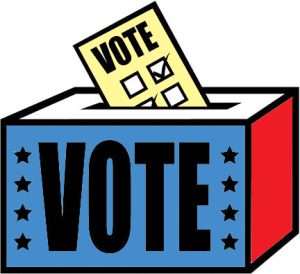 Arkansas Ballot Issues
November 2022
Early Voting begins October 24, 2022
Election Day is November 8, 2022
Four Amendments will be on the ballot for November 2022 that could amend the Arkansas Constitution. Three of the proposed Amendments to the Arkansas Constitution were referred to the people (voters) by the Arkansas General Assembly, and those are the ones we would like to address in this article.
Attention, Voters: On Election Day, Tuesday, November 8th, you WILL NOT be able to read the entire amendment. You will only be able to see the popular name and title on the ballot. Titles sound good, but the devil is in the details. Please enter the voting booth informed, and help pass on this information about these bad ballot measures.
We definitely recommend voting NO on these issues.
Not surprisingly, it looks like the dreaded corporate-funded American Legislative Exchange Council (ALEC) has influenced all three of these Ballot Issues below. ALEC has opened a secret channel where global companies AND politicians write laws that govern your life in your state. Corporations are put first, and shockingly, ALEC State Chairs in the legislature take an oath to put ALEC first!
Here's the ALEC oath: The American Legislative Exchange Council (ALEC) asks that the legislators raise their right hand and swear: "I will act with care and loyalty and put the interests of the organization first". That means placing the corporate and special interests above their elected office! Hello?! This is a conflict of interest. One could conclude that the cabal wants their own appointed talking heads: a greedy corporate governance where their supposedly-elected officials put forth their destructive agenda for their bottom line.
ALEC corporate members and the tainted state politicians from all 50 states collude periodically throughout the year to work on model legislation which will benefit the corporate members' bottom line. The legislators then take this model legislation back to their own state and "tweak it" to their state standard process. Yes, behind closed doors, out of state, ALEC hands our elected officials the bills and instructions to change the law for their benefit, NOT for ours!
Year after year, ALEC and their puppets/politicians in the state legislature hammer away at our freedoms and changing our state constitutions, always bringing in more rules and regulations for us to follow.
The reasons for a NO VOTE are provided below. Click the links to read the entire amendment being proposed.
.
Ballot Issue 1 – Oppose (VOTE NO)
SJR10 – An Amendment to the Arkansas Constitution Concerning Extraordinary Sessions of the General Assembly
ANALYSIS

The amendment allows the legislature to convene itself based on a decision by the leader of the House and Senate. Members then could decide on the length of the session.

IMPACT

The costs of a special session impact the state budget and reduce funds available for other public needs.

Most special sessions produce an outcome that does NOT benefit the people. We the People must keep our legislatures reigned-in the best we can, so we cannot vote for this ballot measure.
.
We would be remiss if we failed to leave out this clever quote from either Gideon Tucker or Mark Twain: "NO MAN'S LIFE, LIBERTY, OR PROPERTY ARE SAFE WHILE THE LEGISLATURE IS IN SESSION." 
This intelligent quote applies today as it did when it was first made.
.
Ballot Issue 2 – Oppose (VOTE NO)
HJR1005 – A Constitutional Amendment to be known as the "Constitutional Amendment and Ballot Initiative Reform Amendment"
ANALYSIS

This amendment increases the percentage of votes needed from simple majority to 60 percent to pass ballot measures including constitutional measures or salary changes for constitutional officers including legislators referred by the legislature. A simple majority is needed to repeal a measure. When conflicting measures pass with 60 percent, the one with the most votes shall become law.

IMPACT

This will make it harder for voters to exercise their right to by-pass the legislature to pass initiated acts, or amend the constitution. Arkansas has had one of the strongest ballot initiative processes in the nation, and we must NOT tamper with it by adding more restrictions. States are already losing their ballot initiative process and require too many signatures for the average person to navigate through. Passing this bad ballot measure will NOT stop big money in politics because they can always come up with money, but it will burden and hinder average people from bringing forth a needed ballot measure for the state.

The deceptive American Legislative Exchange Council (ALEC) has tried for many years to gain control over the ballot initiative process by introducing resolutions.
.
Ballot Issue 3 – Oppose (VOTE NO)
SJR14 – An Amendment to the Arkansas Constitution to Create the "Arkansas Religious Freedom Amendment"
Analysis

This amendment would allow the government to burden a person's freedom of religion if the government can demonstrate that application of the burden to the person is in furtherance of a compelling government interest and it is the least restrictive means of furthering that compelling government interest.

See below for the restrictive language.

Bottom of page 3 of SJR14

SECTION 4.

(a) Except as provided in subsection (b) of this section,
government shall not burden a person's freedom of religion even if the burden results from a rule of general applicability.

(b) Government may burden a person's freedom of religion only if the government demonstrates that application of the burden to the person:

(1) Is in furtherance of a compelling government interest; and

(2) Is the least restrictive means of furthering that compelling government interest.

(c) A person whose religious freedom has been burdened in violation of this section may assert that violation as a claim or defense in a judicial, administrative, or other appropriate proceeding and obtain appropriate relief against a government.

IMPACT

Unfortunately, this amendment would restrict a person's freedom of religion and undermines our Arkansas Constitution. So, it does permit regulation, so long as an unreasonable burden is not imposed, but the government ALWAYS oversteps their boundary! Sadly, our corrupt government uses powerful corporations and even universities to support bad government policies and protect corporate profits.

We must say that true humans are endowed by our Creator with unalienable rights, therefore we require freedom of religion. Our freedoms must prevail and be kept in place, or humanity will become greatly suppressed. Government and/or policies does NOT have power over GOD. States must guarantee the freedom of religion. Freedom is absolute.

The First Amendment to our U.S. Constitution explained: Congress shall make no law respecting an establishment of religion, or prohibiting the free exercise thereof; or abridging the freedom of speech, or of the press; or the right of the people peaceably to assemble, and to petition the Government for a redress of grievances. 
The undermining corporate-funded American Legislative Exchange Council (ALEC) wrote this type of bill for the states to implement and change state constitutions. Who are they? A cunning corporate bill mill that meets behind closed doors. Our legislatures are corrupted because of groups like this.
Here is the leadership in ALEC. You need to know this because they represent Corporate America well. Representative Jim Dotson from Bentonville is on their board of directors, and he is also the Arkansas State Chair for ALEC. Senator Missy Irvin from Mountain View is the Senate State Chair for ALEC. Lastly, Rep. David Ray from Maumelle is a heavy player with ALEC. Click here to see the ALEC State Chairs listed in all states.
Those are the lawmakers/ALEC Agents in your legislature making laws for Big Corporations to benefit. Many devious legislators disguise themselves as being conservative by being Pro-Life or socially conservative… but betray us on most occasions. Remember, if you are eating food, for instance, which contains 90% good food but is contaminated with 10% rat poison… it can kill you. So, these legislators may have a fairly decent voting record, but if they represent the American Legislative Exchange Council (ALEC), then beware, because they are carrying deadly poison to be used whenever corporate-funded ALEC demands.
Scroll down on the American Legislative Exchange Council (ALEC's) leadership page (linked above) to find corporations represented by individuals and pay attention to ALEC's Private Enterprise Advisory Council. Yep, Big Pharma is on that ALEC Advisory Council.
Some of the controversial legislation that troubles us the most always seems to come from the American Legislative Exchange Council (ALEC) and their ALEC Agents serving in the legislature!
Galatians 5:1
"For freedom Christ has set us free: stand firm therefore, and do not submit again to a yoke of slavery."
In closing, live out your life fearlessly, and let your light so shine.
As always, you can find our email articles posted on our website: SecureArkansas.com.  The Search box is a handy tool.
For more information about a topic, just type it into the Search box on our website, and click Enter!
Securing the blessings of liberty,
Secure Arkansas
securetherepublic.com/arkansas
[email protected]
Share This Article