The Importance of our FOIA Sunshine Law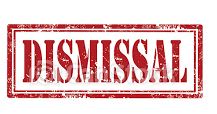 This recent Order of Dismissal shows us why we need to be able to do a FOIA Request in order to maintain transparency in government. Click the link below to read about John Turner vs the City of Branch.
Signed Agreed Order of Dismissal – John Turner v City of Branch
We congratulate attorney Joey McCutchen on the success of this case. Without transparency, there would be all kinds of secret meetings going on behind our backs. Joey's success means a lot to Secure Arkansas because we do FOIA Requests all the time, and this helps us to keep our government and public officials accountable. We would have been severely handicapped had the anti-FOIA bill passed this last session.
So, why were Arkansas Republicans putting FOIAs in jeopardy this last legislative session? We feel led to remind our reading audience about this, as this battle may come up again.
Do you recall the freedom-robbing HB1610 that many of us fought so hard to stop?
HB1610 — AN ACT TO AMEND THE LAW CONCERNING THE FREEDOM OF INFORMATION ACT OF 1967; TO AMEND THE LAW RELATING TO PUBLIC MEETINGS UNDER THE FREEDOM OF INFORMATION ACT OF 1967; AND FOR OTHER PURPOSES.
That corrupt bill says we could not have open and public government in Arkansas, which was a dismissive slap in the face of the taxpayers! Anything that weakens transparency should be considered dangerous. Right? Can you imagine closing taxpayer-funded meetings, especially with the trying times we are living through these days?
The Arkansas Freedom of Information Act (FOIA) is the People's Law and did NOT need to be amended!
If HB1610 would have passed, it would have allowed less than 1/3 of the members of the governing bodies of all municipalities, counties, townships, and school districts and all boards, bureaus, commissions, or organizations of the State of Arkansas to meet and NOT be under the FOIA rules.
HB1610 would have destabilized our state and closed down what should be open meetings, and this evil bill would have deliberately destroyed transparency. Rep. Mary Bentley (R) from Perryville showed her true colors whenever she thumbed her nose at the FOIA Task Force and the FOIA Coalition, very knowledgeable and respected groups.
HB1610 exhibited a particular form of treachery and sinister political objectives.
Secure Arkansas is concerned that these same traitorous legislators might try to pull this same stunt next session. Please help keep an eye on the legislators that would betray the public and the transparency that we absolutely have to have in place.
We need to expose all the bad actors in the swamp at the state level, not just the national level… the operatives/ players/ elected legislators in the One World Government!
Regrettably, our government is corrupt, criminally corrupt, and is operating far outside the box of Constitutionality, especially in this last Arkansas legislative session.
Shout out again to Joey McCutchen! You stood up for the little guy and for transparency in government. Thank you!
.
As always, our articles may be viewed on our website at  SecureArkansas.com. Once there, you may:
view current articles on the main page;
view older articles by clicking "Posts & Articles" at the top left of the main page and scrolling down.
view additional past articles by clicking the "Next Page" button at the bottom right.
To find information about a topic, just type it into the Search box on our website, and click Enter!
Click here if you'd like to sign up to receive Secure Arkansas email alerts.
Securing the blessings of liberty,
Secure Arkansas
securetherepublic.com/arkansas
info@securetherepublic.com
image credit  for cover image
Share This Article