Mysterious Chinese Guests Around the Conway/ Greenbrier Area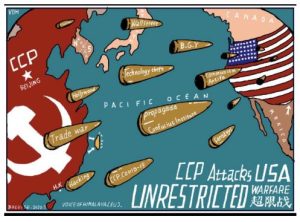 The Communist Chinese Nationals and corporations have been busy investing in our U.S. homeland and businesses for a number of years which is causing great concern because China is our known adversary. We have been warned about what can happen if ACTION isn't taken as they continually encroach upon America.
State power within the People's Republic of China (PRC) is exercised through the godless CCP (Chinese Communist Party). China has been at war with the United States ever since the CCP came to power in 1949. However, when Xi Jinping took over as supreme leader 11 years ago, China is more anti-Western than ever before! So, China suffers today under his heavy-handed authoritarian rule. We MUST understand that Xi Jinping is determined to destroy this country! Click here for the latest information on Xi Jinping as of June 18, 2023.
China wants to discuss global economic growth and issues related to our Treasury.
January 30, 2023:  Issa Introduces SOIL Act to Ban Land Purchases by America's Adversaries  
California Congressman Darrell Issa stated, "The risks to national security are manifestly obvious, and we must move swiftly as a Congress and as a nation to guard against the spying and surveillance that is enabled when we allow our adversaries to gain control of our land."
Lawmakers push ban on China-owned U.S. farmland despite low acreShould we consider China a serious security threat and ban communist investment on our soil here in Arkansas? Yes, because it definitely poses a clear and present danger. Thank goodness other states are looking into banning communist Chinese and other communist nations, too. China IS a grave danger and should be considered hostile to this country.
A look at which US states are banning Chinese nationals from buying property
Florida: While the new laws also target entities and affiliates of Russia, Iran, North Korea, Cuba, Venezuela, and Syria, DeSantis' administration made it clear China was seen as the most serious security threat.

The other bills signed yesterday put limitations on universities' relationships with foreign entities, with DeSantis again singling-out partnership with Chinese institutes. State universities and schools now need permission to start partnerships with any foreign university, and Chinese apps like TikTok will also be banned from school and government servers.

Texas: Texas's Senate recently passed a bill that would ban Chinese, Iranian, Russian, and North Korean nationals from purchasing "real property," defined as "agricultural land, an improvement located on agricultural land, a mine or quarry, a mineral in place, or a standing timber."
Governors Ron DeSantis of Florida, Greg Abbott of Texas and Glenn Youngkin of Virginia — all of them have expressed their support for statewide bans on communist Chinese investment in land.
But wait, where does Arkansas Governor Sarah Huckebee Sanders stand on this issue? Who is she protecting with her stone-cold silence?
Arkansas' U.S. Senator Tom Cotton introduced a bill explicitly calling for a ban on investment by members of the Chinese Communist Party.  Cotton stated that Chinese investment in U.S. farmland provided "opportunities for Chinese espionage against our military bases."
Why would our corrupt government keep playing around with this communist Chinese threat and their national operatives in our government, universities, medical systems, corporations, military, and more? Their technological progress has come from a well-funded military that has invested heavily in China's newly developing industries, such as artificial intelligence (AI).
Acting as true communists, they are spying and gathering intelligence constantly, and our country has hosted millions of communist students over the last forty years or so, only for them to remain communist. Many Chinese believe very strongly in their authoritarian form of government.
Many of China's top politicians were educated in the West
*The crooked Biden Family are known to have ties with communist China and other foreign entities, and it's been reported that they are receiving millions of dollars for…what?
*Former Governor of Arkansas, Asa Hutchinson (More on this later)
*Bill Clinton
*Al Gore
Follow the money, as politicians are monetizing their political relationships.
We are finding that MANY corrupt traitorous politicians are or were lobbying for the communist Chinese government. In the 1990s, former House Speaker, Jon Boehner, helped lead the effort to grant China most favored trading nation status. He sold his soul long ago because he was beyond conviction.
This 2018 article from the Daily Beast exposed many political players: Meet the U.S. Officials Now in China's Sphere of Influence
Both the Chinese government and Chinese companies, often with close state ties, have retained lobbying and public-relations firms in the Beltway, in some cases hiring former U.S. officials as personal lobbyists.
What are these politicians thinking? These people are dangerous.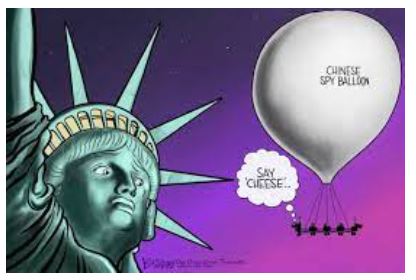 From Newsweek:
Renewed interest in new legislation comes as the U.S. shot down a fourth high-altitude object in north American airspace in eight days; a suspected Chinese spy balloon was allowed to travel across the continental U.S. before being shot down off the coast of South Carolina on February 4, and two further objects were taken out over Alaska and the Yukon on Friday and Saturday respectively. A fourth object was shot down over Lake Huron on Sunday.
The spy balloon was not just about spying. It was a signalling of dreadful political warfare in our skies, and it was a threatening sign against the United States, a definite signal of war. Also, China could use balloons or something else for an EMP attack, and it would wipe out our electrical grid, computers (such as banking), disable all automobiles, and airplanes, and hospitals would be endangered, too.
Electromagnetic Pulse Expert Warns EMP is Biggest Danger to America
One of the nation's leading experts on electromagnetic pulses warned that an EMP blast is the biggest danger to the United States because it could disable the entire electrical grid.

"Using a balloon as a WMD/WME platform could provide adversaries with a pallet of altitudes and payload options with which to maximize offensive effects against the U.S.," Air Force Maj. David Stuc-kenberg said in a 2015 defense report.
Renowned author and military historian William Forstchen told the Washington Examiner in a recent interview that the blast from an EMP would devastate the U.S. because America's electrical infrastructure is outdated and ill-equipped to handle the sudden loss of electricity caused by the blast.
Victimized Arkansas communities are imperilled, in danger, and need help in dealing with the communist crypto mining sites, the devastating noise, the hefty power consumption used at the sites, water pollution, hooking up to our power grid, and the fact that they are here and tied to our enemy, communist China. China is known to exploit people and the environment! Let's NOT give them avenues to destroy and cripple our homeland.
In addition, we wonder how the communist Chinese operatives are being transported because they are coming and going out of Arkansas. We have had many reports about a house in the Conway area that could be housing Chinese nationals and might be flown in and out via the Arkavalley Airport.
We are compelled to ask questions here because we need people to let us know what's happening. Reports and questions have been coming in, including:
What communists stay at this house below? Did Ethan Wang live there for a couple of years, and does Gang Hu stay there? And what is happening at the Arkavalley Airport? Did Ethan Wang just buy a new truck and move to Little Rock?
Shown below is a map of the Morehart House and Airport landing. The attached map has a parcel in RED; this is where the house is located. It is a large house. Maybe Daniel or Kimberly Morehart have hidden the Chinese there, also. This could be a movie…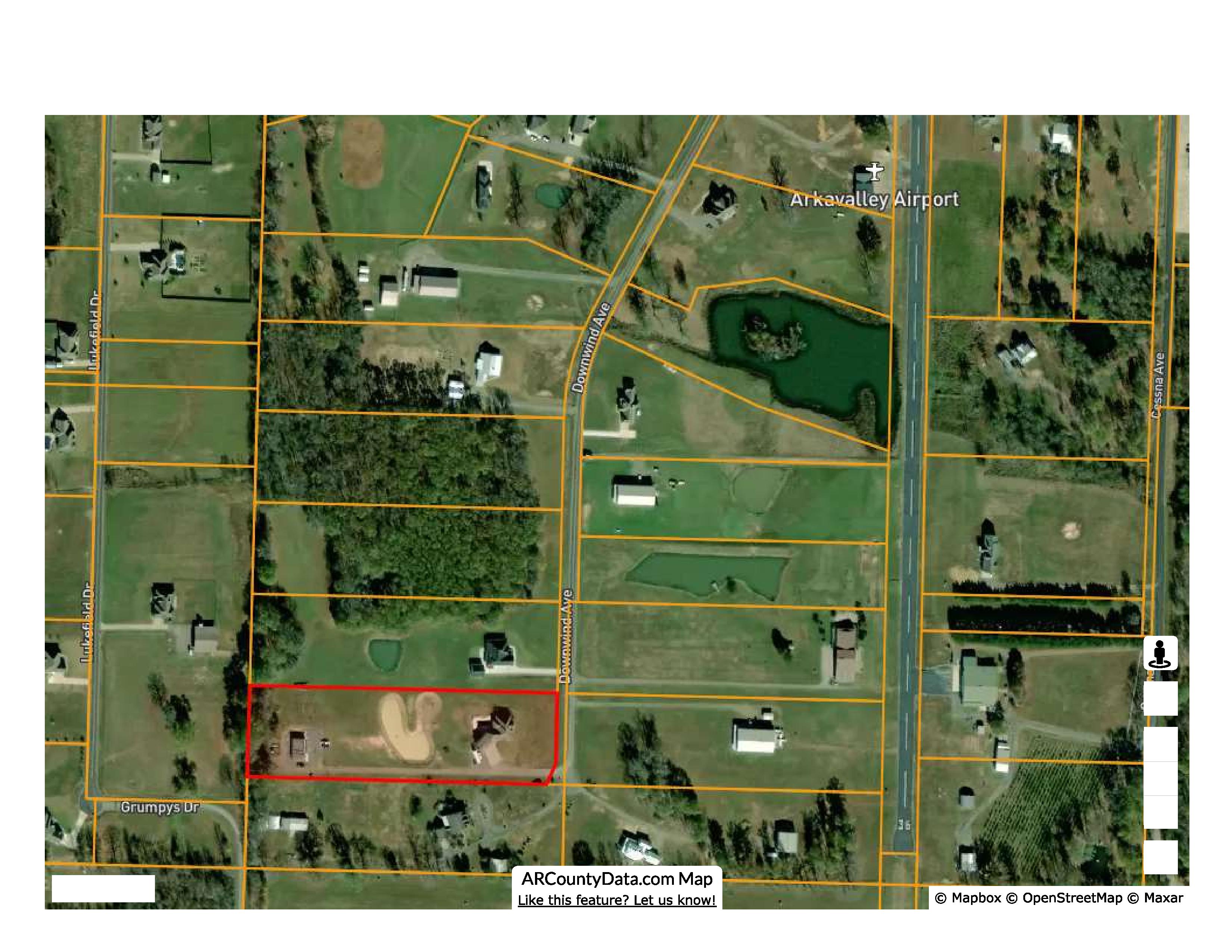 Morehart, Daniel and Kimberly
40 Downwind Ave.
Greenbrier, AR 72058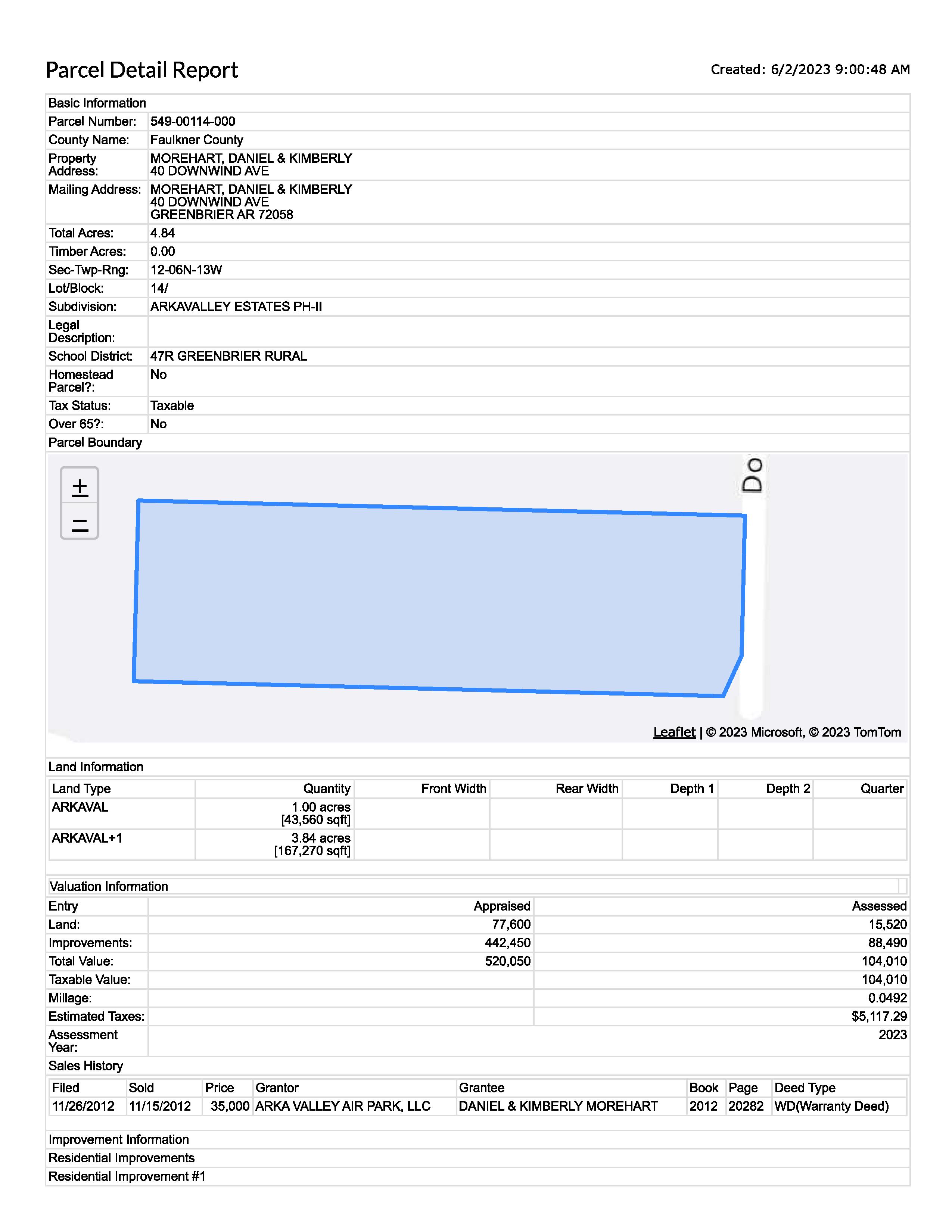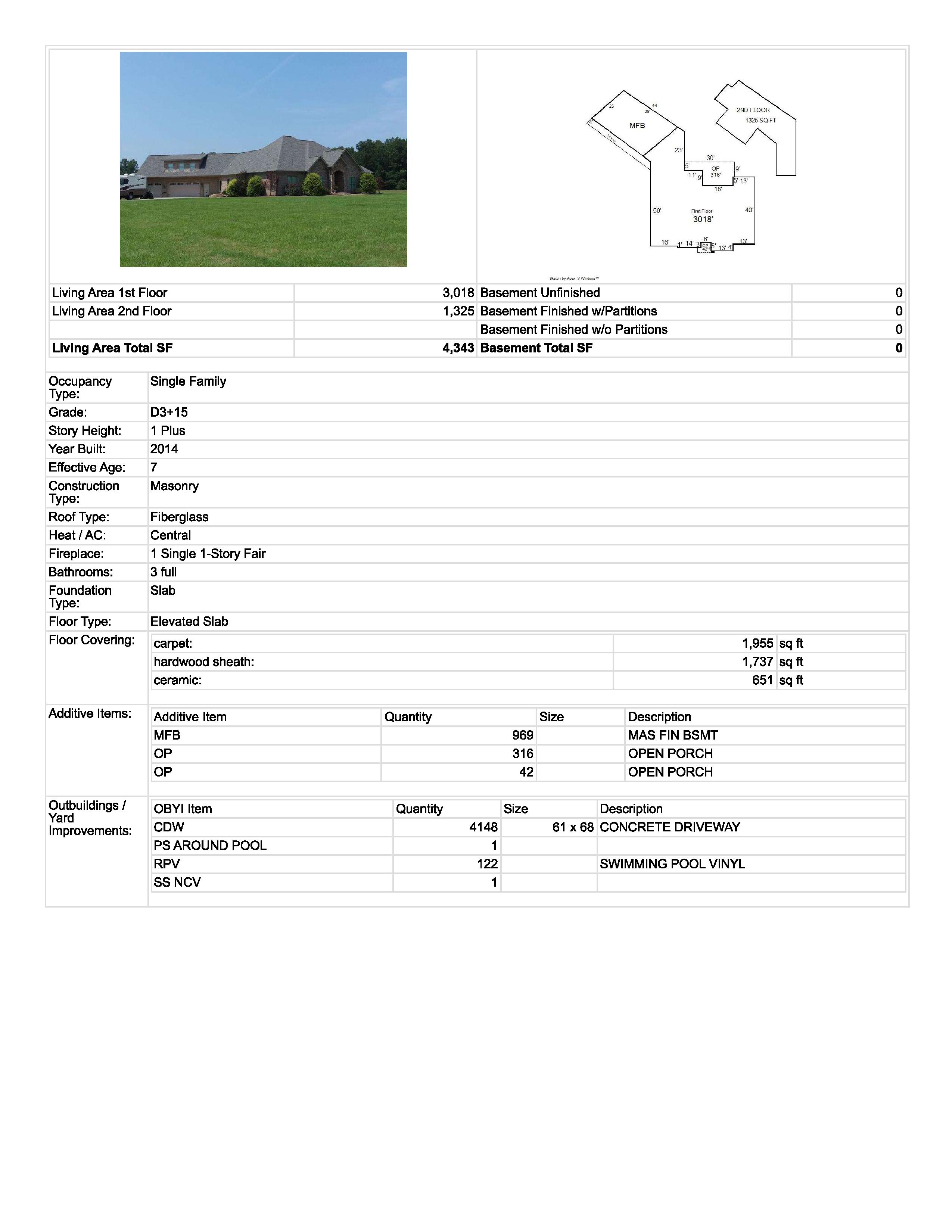 Daniel Morehart's wife, Kimberly, is Chinese. Most of the Chinese operatives who have been putting up crypto mines in our state seem to be connected to this Daniel Morehart, from what we understand. If anyone knows more about this, please let us know.
Shown below is an overhead view of the property that Daniel Morehart owns right near the building that was 1400 N 65 Suite 1 in Damascus, Arkansas (the large H-shaped building), the address for Gang Hu.
This is the best we can do in explaining Daniel Morehart Land.  It makes a triangle.
So you see the RED and BLUE parcels and everything else that is within this triangle, between Hwy 65 and North Broadway Street, belongs to Daniel Morehart.
And you can see the building that was previously the Ozark Trading Center to the upper right of that triangle. (It's the large H-shaped building.) Why they used the 1400 N 65 address in Damascus when they could have used Daniel Morehart's address in Greenbrier is a mystery.  But everything about these people is questionable…
These parcels are miles away from the house in Arkavalley Airport Subdivision.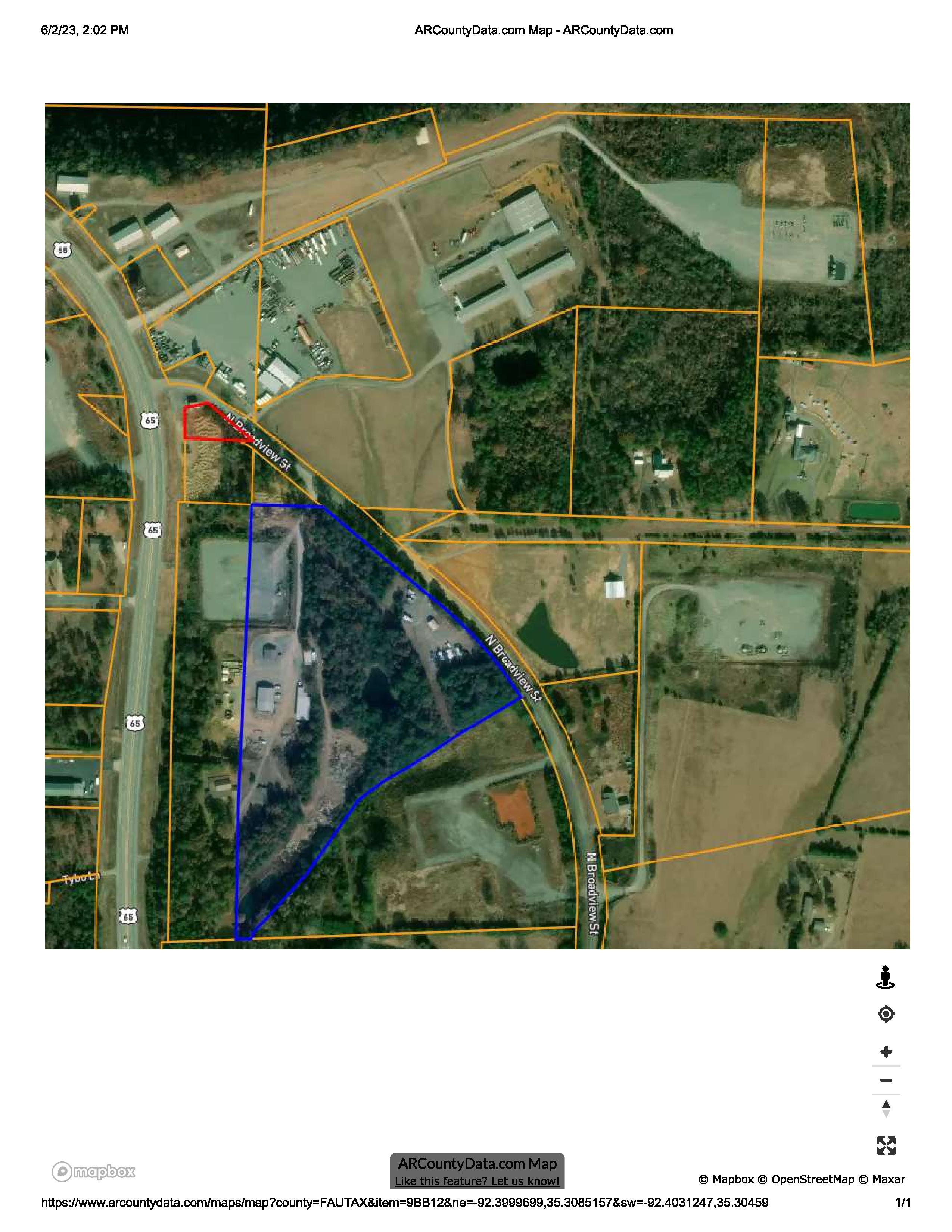 Looking at the crypto-crisis locally, in our previous alerts here and also here, we posted a picture about Green Digital LLC and their address (according to the Secretary of State's website) in Damascus, Arkansas, and which has a Registered Agent of Gang Hu. The photo we included showed the entrance. (The building was previously the Ozark Trading Center.)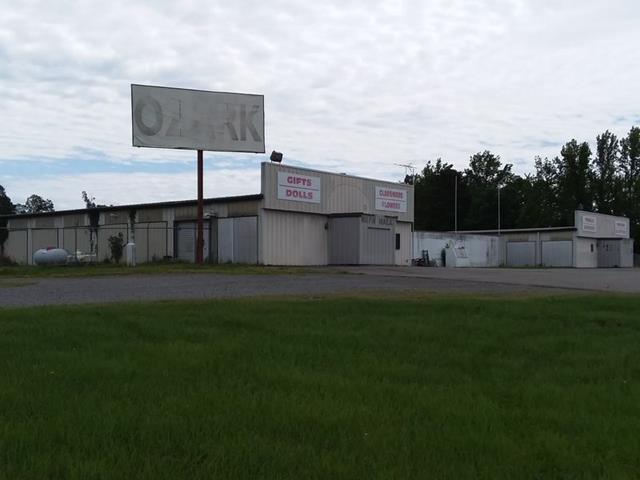 And here is a schematic of it (top view):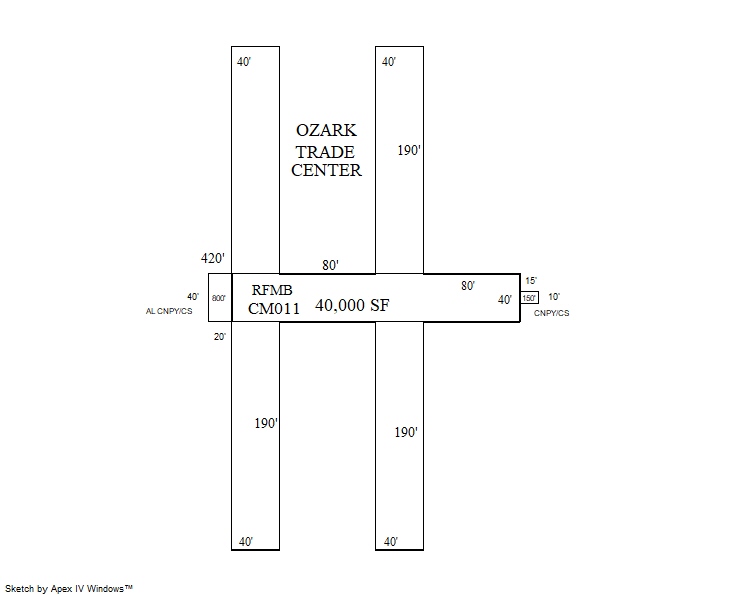 Who is this Gang Hu operative? He is a bigger and more dangerous fish than we first thought, dear readers.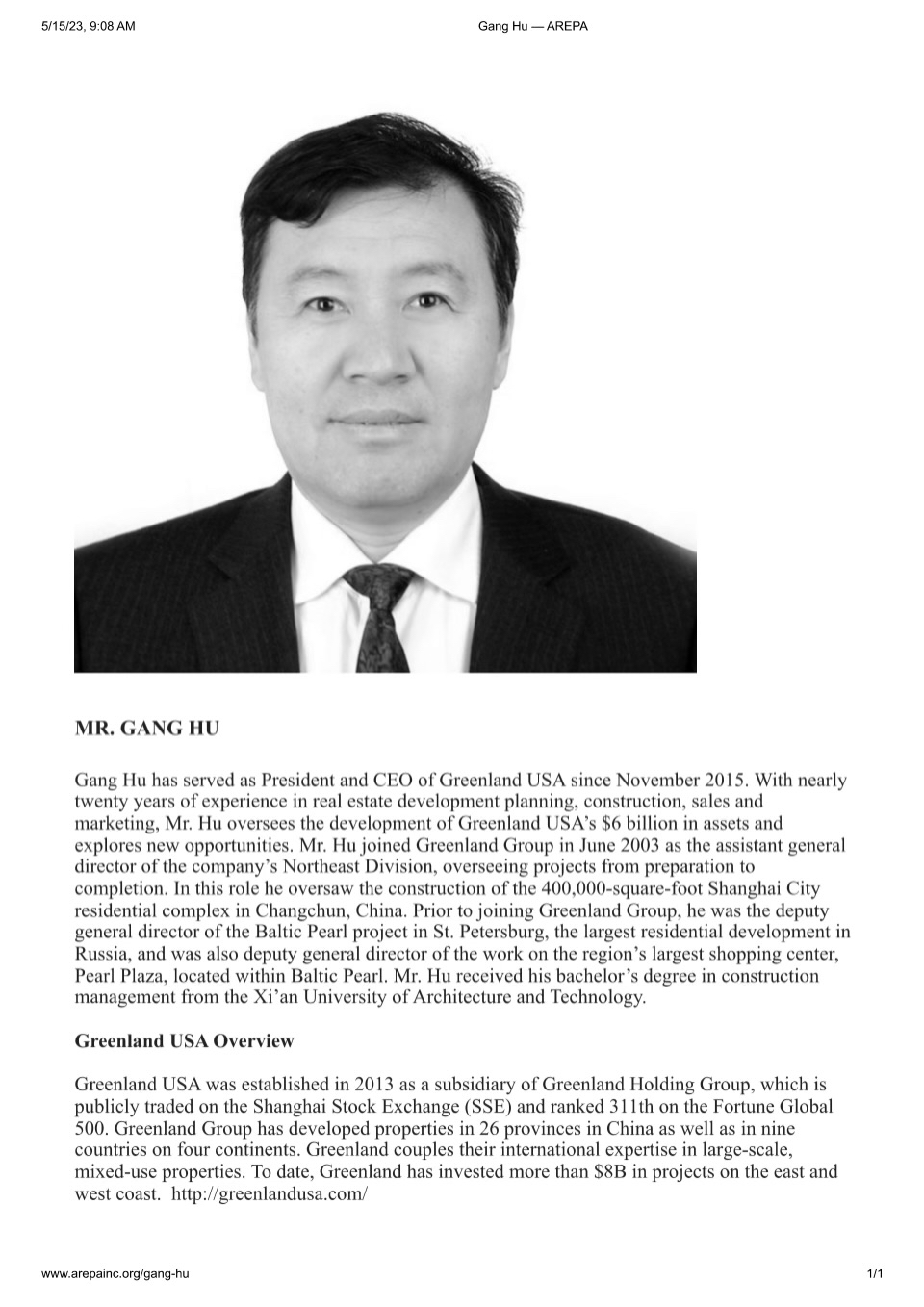 Gang Hu replaced the previous director to oversee 200 targeted Bitcoin Mining Facilities in 10 U.S. states. Remember, Greenland Holding Corp aka Greenland Group is owned 46.37% by the China Communist Party (CCP), and other shareholders are communist members. He is a trusted communist since he has worked for their top ranked Belt and Road initiative company since 2003 and so trusted is he, that Gang Hu was made CEO of Greenland USA in 2015.
Gang Hu is here in Arkansas with a principal office just outside of Greenbrier. Most working on these Bitcoin Mining operations are Chinese operatives because the CCP would not trust just anyone to be employed by their CCP-owned company and definitely not this one.
This needs to be investigated further because communist Chinese developers are desperate…
Oceanwide Gang Hu Asset Operation Shanghai Co Ltd
Shanghai Pu Gang Real Estate Development Co., Ltd. develops real estate properties. The company serves customers in China.
Gang Hu is a former Board Member, Ertan Hydropower Dev Co Ltd.
Be sure to read the entire story from The Real Deal: China's debt cataclysm threatens US real estate projects. Here are some snippets:
Desperate real estate firms across the Pacific are scrambling for funds. To wit:

Greenland USA, a developer partly owned by the Shanghai government, is looking to sell a chunk of its $1 billion Downtown Los Angeles tower complex.

The parent company of Chinese developer Oceanwide estimates it will lose $340 million in the second half of this year and is in default on a loan connected to a Manhattan 1,500-foot supertall site that it bought for $390 million in 2016.

Vanke US, a Shenzhen-based affiliate of China Vanke, is slashing prices at a swanky Midtown condo high-rise.

Companies unknown to most Americans, such as Greenland USA parent Greenland Group, Oceanwide, Vanke and Anbang Insurance Group, were picking up some of the priciest buildings and development sites in the U.S. In 2014, Greenland acquired a 70 percent stake in Forest City Enterprises' $5 billion Atlantic Yards project in Brooklyn and planned its $1 billion Metropolis project in L.A.
Why is Arkansas and Entergy (our power company) playing up to these communists and putting communities at risk?
Here are some important signed documents between Green Digital LLC and Entergy Arkansas. We've also linked them as PDFs directly below all of the pictures, in case you'd like to print or save them.
Extension of Service Agreement between Green Digital LLC and Entergy Arkansas (3 pages):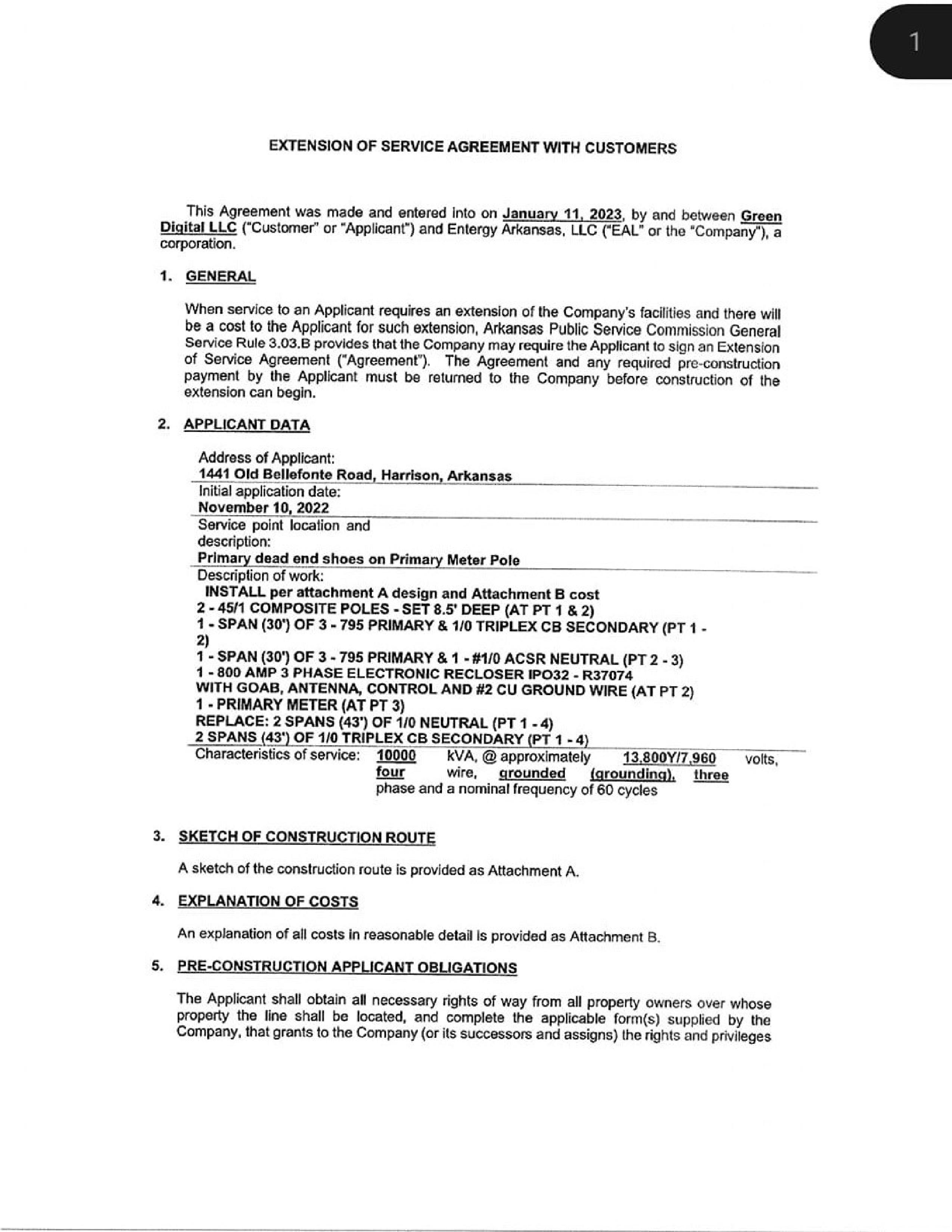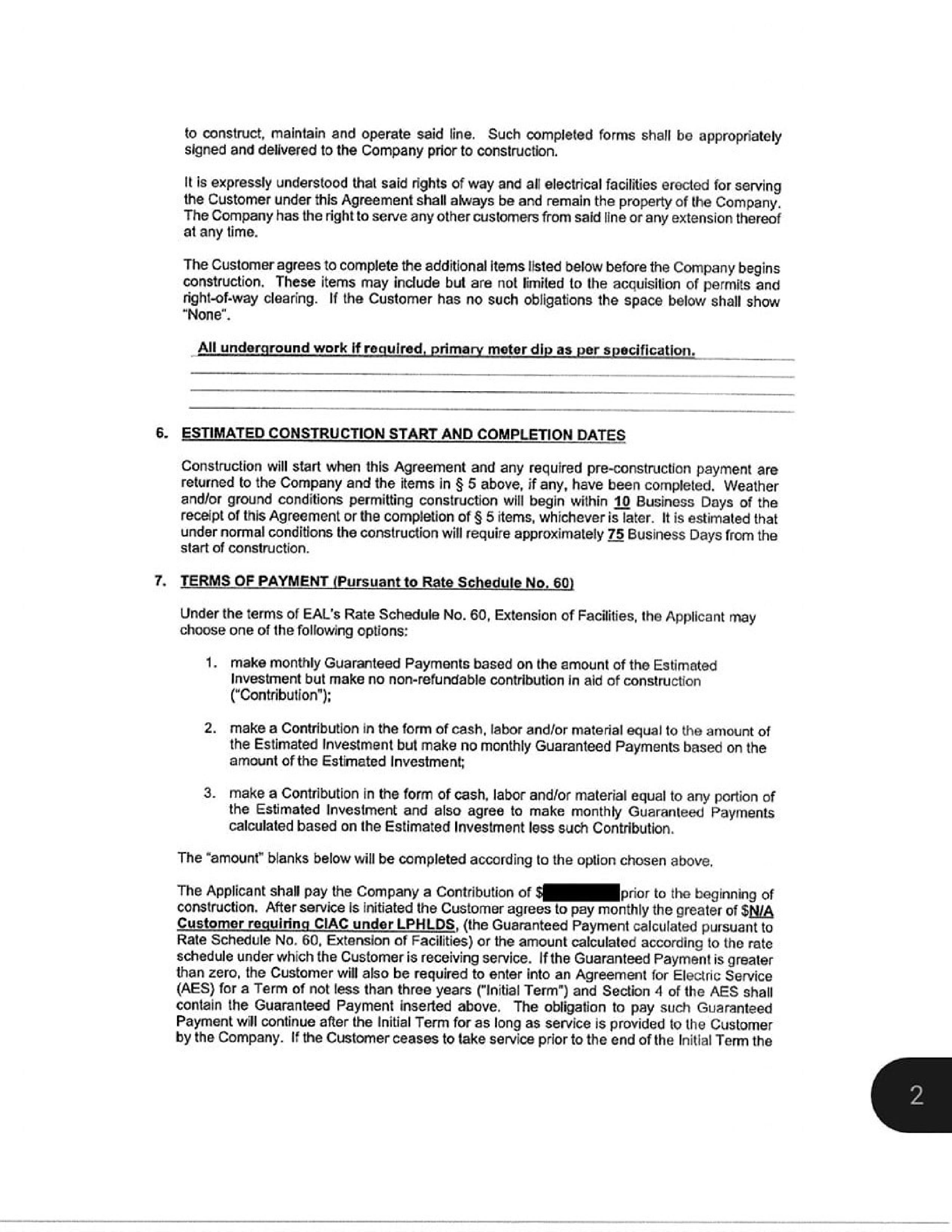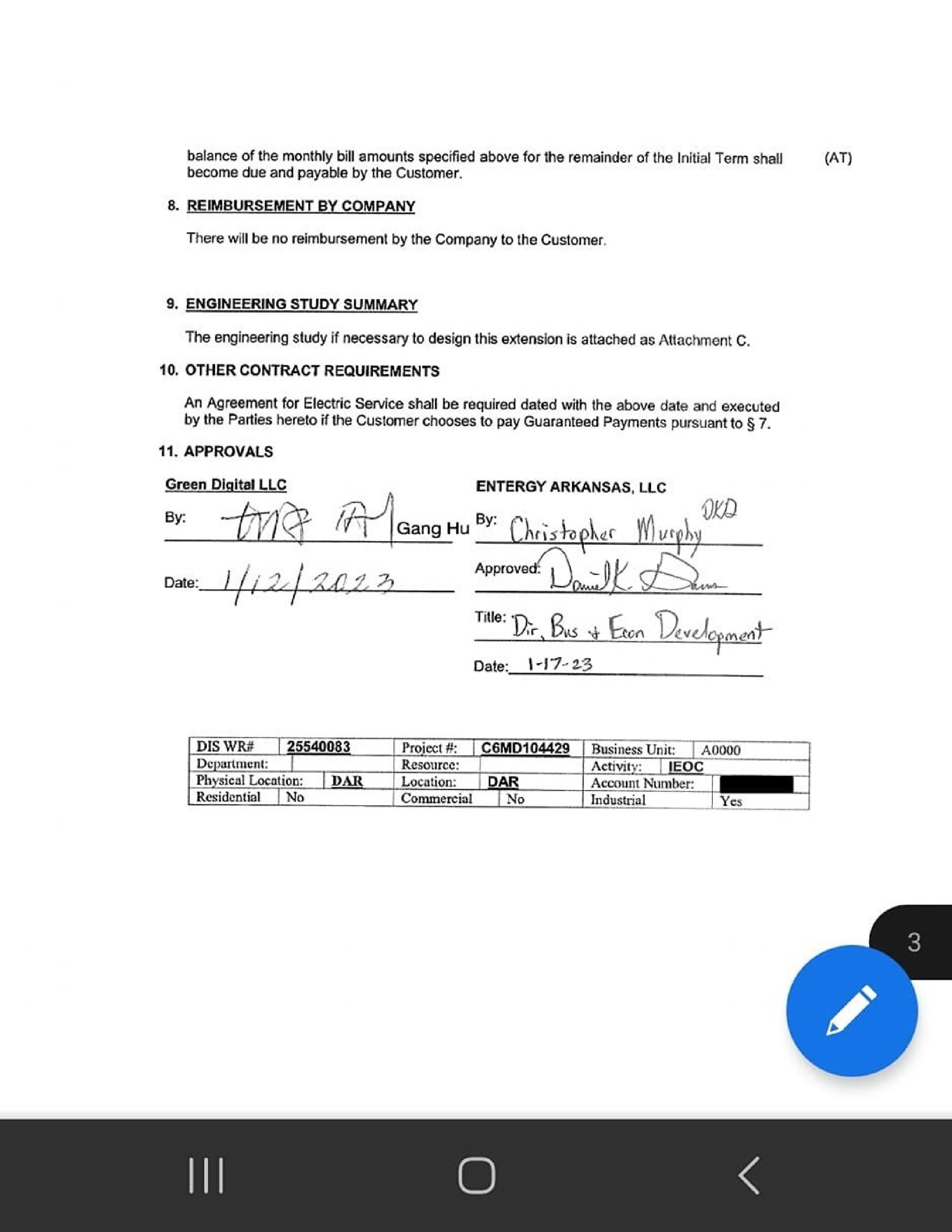 Agreement for Electric Service between Green Digital LLC and Entergy Arkansas (3 pages):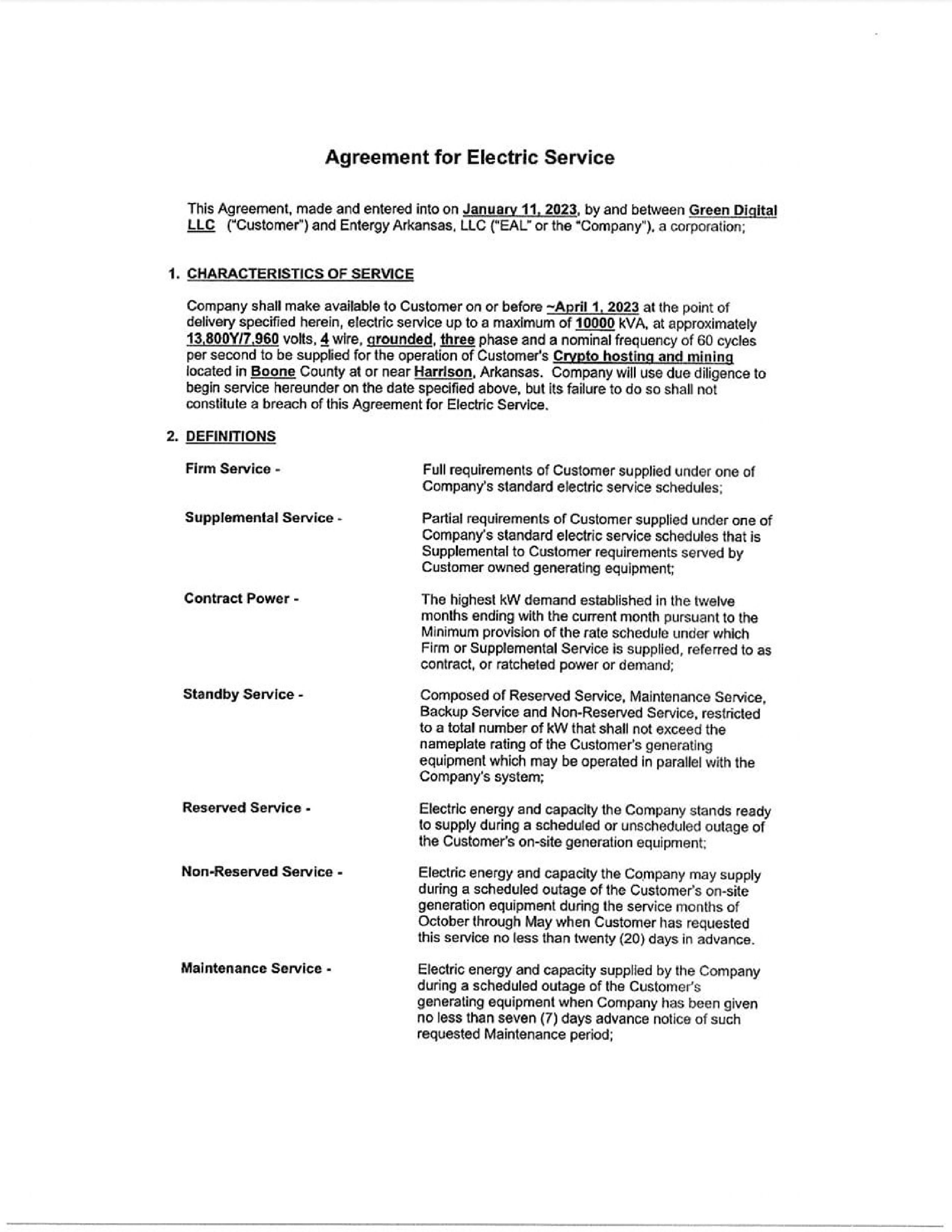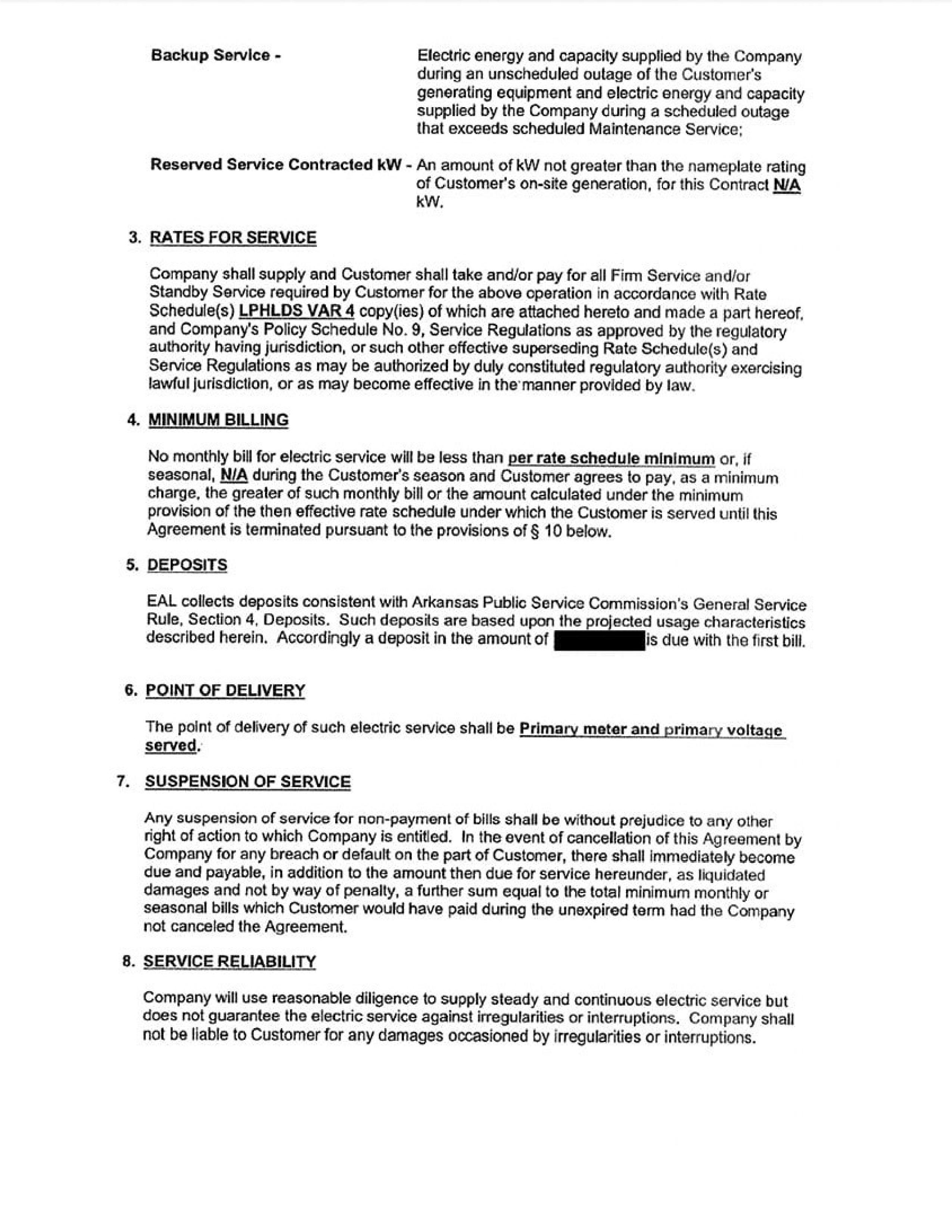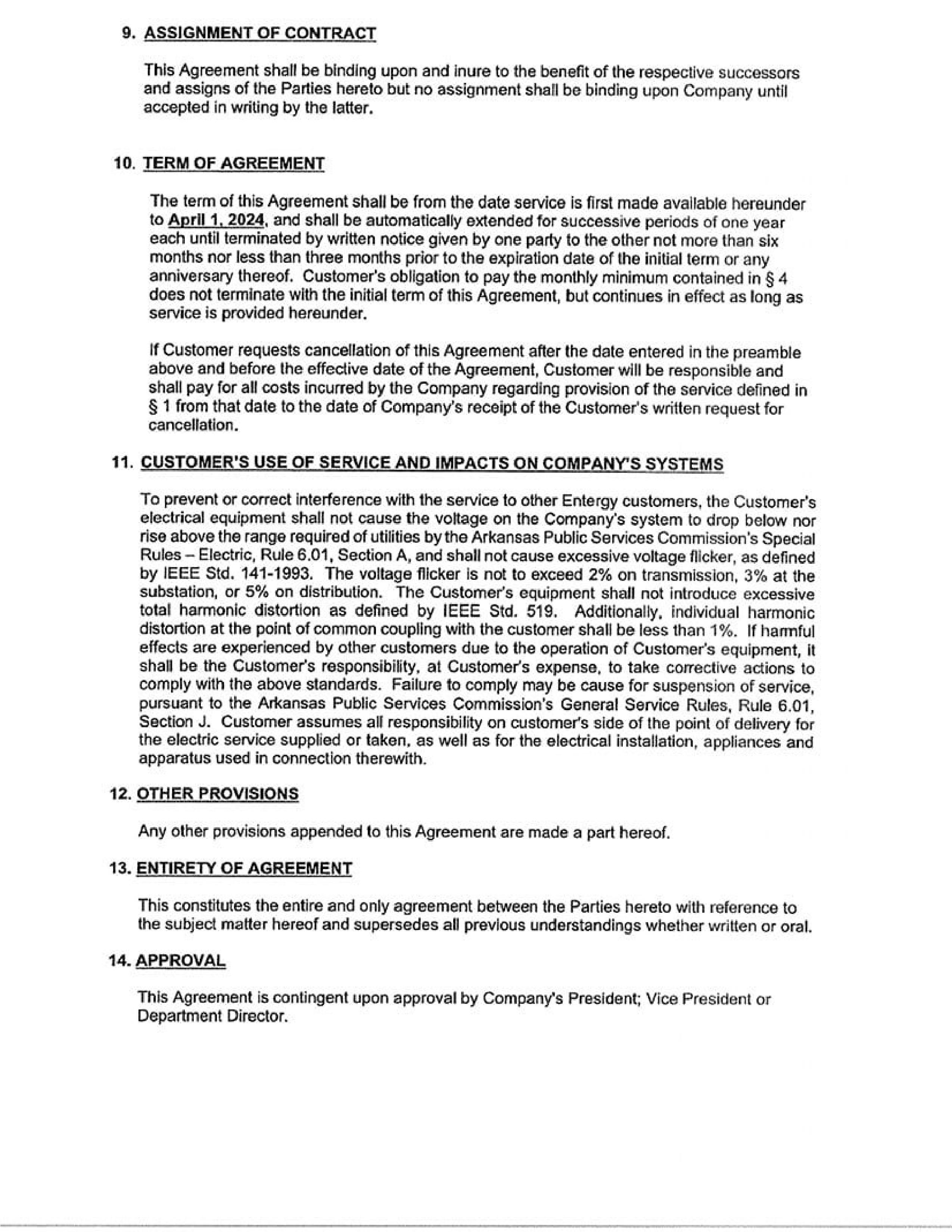 Large Power High Load Density Service Agreement for Interruptible Service between Green Digital LLC and Entergy Arkansas (3 pages):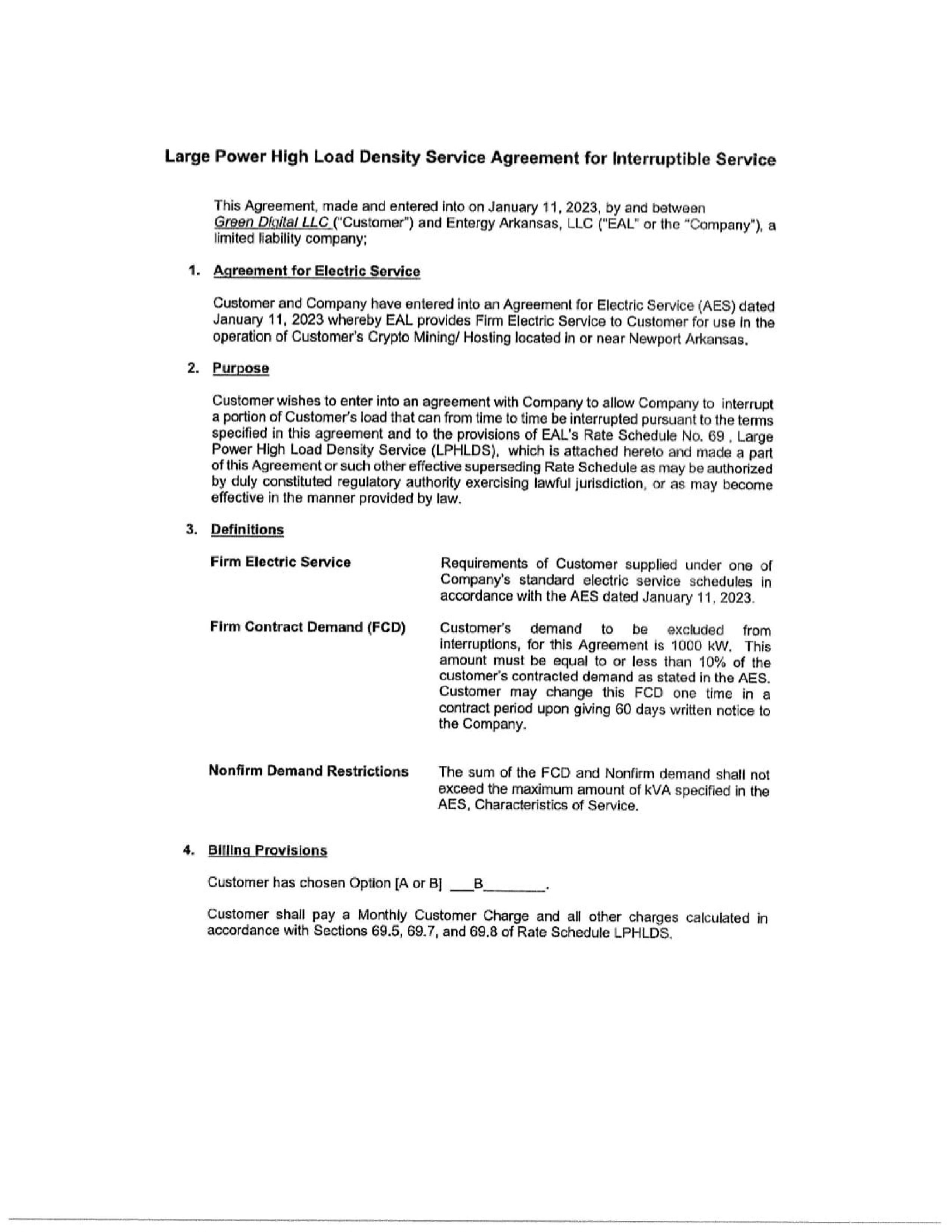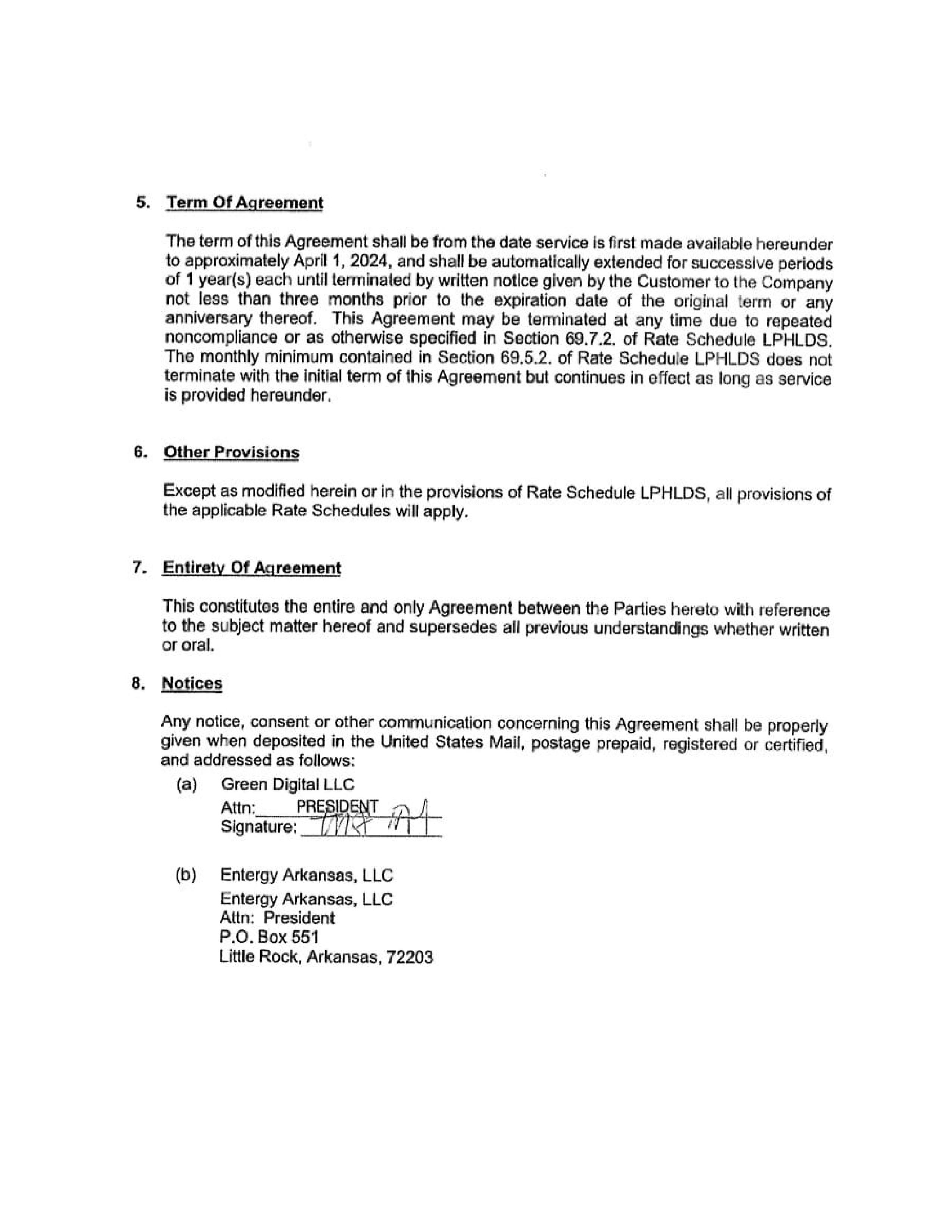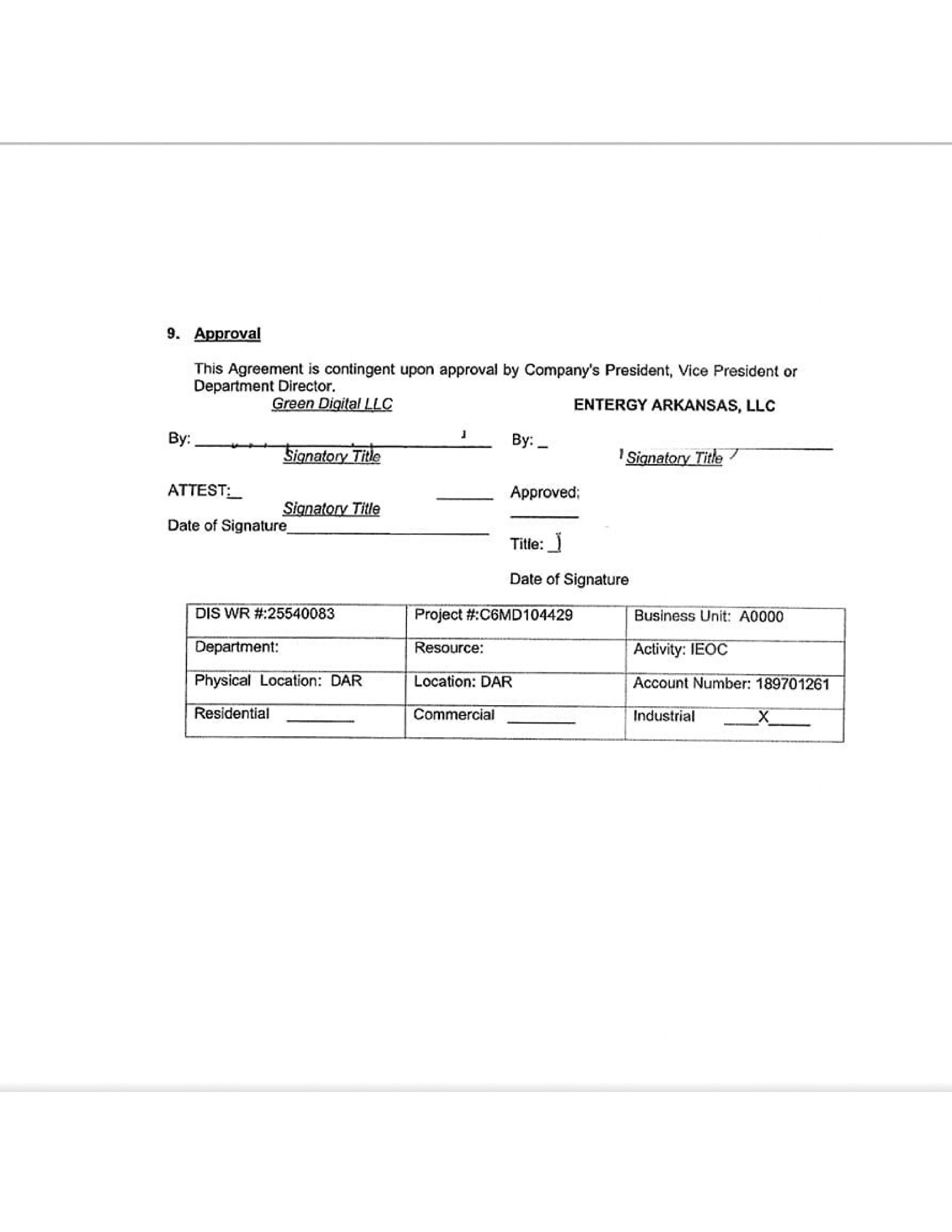 PDFs of the documents shown above:
It's time for us to kick all of the Bitcoin miners out and shut down their power-draining operations for good! They are placing a heavy burden on Arkansans.
Arkansas farmers, do you recall this case of espionage?
U.S. government worker pleads guilty in plot to steal rice for Chinese
Incidents of Communist Chinese espionage far outnumber those by any other country!
May 12, 2021 — Top counterintelligence official Mike Orlando on foreign espionage threats facing U.S.-"Intelligence Matters".
An excerpt from the article:
Espionage threat from the Chinese government: "We believe that there's no other country than China that poses the most severe intelligence threat to America. We're looking at $200 billion to $600 billion dollars a year in losses to intellectual property theft by China. And that's been going on for the last 20 years. That's a pretty staggering number of loss to us. And when you look at China's national plans, as I said earlier, it's one where it's to put us essentially out of business. AndI think the concerns for this generation ahead is that if we don't stay ahead of this, we will be disadvantaged both economically and in the national security arena as well."
In case you haven't seen this, here is a very informative 2019 paper that critically analyzes the US foreign policy approach to China.
The Communist Chinese operatives ARE a High National Security Risk! The United States has allowed our populous to become captive to Chinese cartels that control our electronic supplies and technologies, including crypto mining and solar and wind farms with armed guards on site.
Members of Congress, Governor Sanders, legislators, and other elected officials — you can help turn things around, if you will do so, and if you care about the future of America. Will you take action and take some logical steps? Sadly, nothing has been done or corrected from the last fraudulent legislative session. We do NOT want to sit here and become victims of a hostile communist country and their operatives while they hook up to our electrical grid.
Our state and country are under siege from trespassing antagonistic enemies, so please fix this and repeal these Chinese-friendly bills, HB1799 and HB1654, which have brought the communist Chinese players in here for crypto mining and who knows what else. The CCP must be stopped here in Arkansas and in other states.
.
As always, our articles may be viewed on our website at  SecureArkansas.com. Once there, you may:
view current articles on the main page;
view older articles by clicking "Posts & Articles" at the top left of the main page and scrolling down.
view additional past articles by clicking the "Next Page" button at the bottom right.
To find information about a topic, just type it into the Search box on our website, and click Enter!
Click here if you'd like to sign up to receive Secure Arkansas email alerts.
Securing the blessings of liberty,
Secure Arkansas
securetherepublic.com/arkansas
info@securetherepublic.com
image credit for cover image
Share This Article