Power Companies Subsidizing Communist China Players!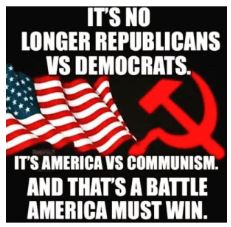 Power Companies Subsidizing Communist China
Is YOUR energy company weaponized against you?
What is really going on here?
Why has Entergy betrayed the American people and put all of us and our country's power grid in great danger? All this wheeling-and-dealing with the communist Chinese has put our population at great risk and in a frightening situation because we are vulnerable to the communists with all this digital crypto mining. War threatens America in 2023.
We've had many calls asking for the information in this article. Some of it is older, but most of it is new. Hang in there as you read it all. You can also go to our website SecureArkansas.com and click Posts & Articles at the top left… or use the Search box.
Urgent Appeal to Governors, Legislators and all Elected Officials: The American people and our infrastructure are being severely threatened at this time. Please do everything you possibly can to protect us and stop these worthless crypto mining sites and the wind farms from being put into place!
Don't miss this very concerning June 29, 2023 article from Gatestone Institute: China's Saboteurs Are Coming to America
"The jungle is filled with Chinese marching to America," said war correspondent Michael Yon to Gatestone.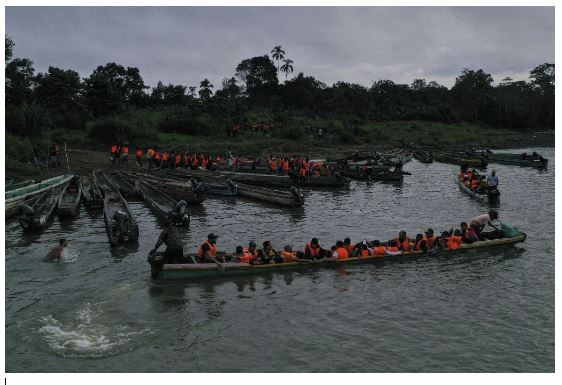 How many soldiers of China's People's Liberation Army have slipped into the United States across the southern border? Some estimate 5,000, others 10,000. The concern is that, on the first day of war in Asia they will take down America's power lines, poison water reservoirs, assassinate officials, start wildfires, spread pathogens, and create terror by bombing shopping malls and supermarkets. Pictured: Migrants, headed for the U.S., travel through the jungle in Darien Province, Panama, on October 13, 2022.
(Photo by Luis Acosta/AFP via Getty Images)
Communist Chinese migrants are entering the United States in unprecedented numbers, and their military soldiers can hook up with China's agents/operatives once here. Also, just look at all their Chinese diplomats that are already put in place across the country. Swarms of their troops will continue coming to our shores. They already know who, what, and where will be targeted!
Will this war with China be fought on America's soil?
What's been going on locally: Heads up, everyone! The Searcy County Quorum Court will be discussing crypto mining in Searcy county and possibly the city of Marshall at their meeting on Monday, July 10, 2023 at 7:00pm in the annex courtroom on the North side of the square in Marshall, Arkansas.
Also, in one of our previous articles "Cryptocurrency Players in America That Could Be Tied to the Chinese Communist Party…" we told you about what's going on in Harrison. From the Harrison Daily Times on 4/22/2023: Green Digital faces test from planning commission
A few enlightening excerpts:
The Harrison Regional Chamber of Commerce in August 2022 hosted a visit from Yizheng "Ethan" Wang, with a company by the name of Metahash Global, to establish a cryptocurrency mining operation at 1441 Old Bellefonte Road in Harrison. Metahash Global signed a buyer's contract to purchase the five-acre lot located at the corner of Old Bellefonte Road and Mountain Vista Road in Harrison with a Sept. 30 closing date. The land deal did not close in September due to negotiations regarding power access with Entergy, according to the buyer's real estate agent, Franklin Harp with Weichert REALTORS®-Market Edge.

The buyer's contract was later amended to reflect the buyer's new business name, Green Digital LLC, and to extend the closing to Dec. 15, 2022, and the land deal ultimately closed on Dec. 15, 2022. Green Digital, LLC was deeded the five-acre industrial property by Claridge Products and Equipment for the price of $600,000.

Wang is the hired project manager for Green Digital, LLC, formerly under Metahash Global. Metahash Global was the name initially established to market the company's miner hosting services, according to Wang.
You'll want to invest the meager $2 to view that entire article so you can read all of the details.
Here are the contracts between Entergy and Green Digital LLC (and which can also be seen in this previous article):
It's time for us to kick all of the Bitcoin miners out and shut down their power-draining operations for good! They are placing a heavy burden on Arkansans.
What about the sweet deal that Entergy gave to the communist Chinese crypto miners at taxpayer expense?
Arkansas Electric Utility to Offer Energy Sweetener to Battered Crypto Miners
A special electricity tariff is being offered to the crypto miners by the Arkansas' biggest power utility, Entergy.
Is Entergy letting the digital crypto miners sell electricity back to Arkansas consumers at a 100% markup like Texas? If so, Governor Abbott, what have you done?
This Texas article below claims that this "sweetheart deal" allows miners to sell back electricity at huge markups, raising prices for ordinary consumer, calling them "an energy arbitrage operation 'disguised' as a bitcoin mining company."  The digital miners are taking advantage of profitable arbitrage opportunities.
*So the crypto miners are simultaneously buying and selling currency and commodities (energy) in different markets or in derivative forms in order to take advantage of differing prices for the same asset.
Texas Bitcoin Miners Making Millions Selling Electricity Back to the State
One company, Riot Blockchain Inc, operates a facility in Texas running off of 750 megawatts of electricity. Another one-gigawatt plant is also in the works for Riot. With Bitcoin mining facilities using as much electricity as 100 million LED lightbulbs, such electricity has become a premium commodity during recent power grid crises.

Due to this, Riot Blockchain and others can sell previously purchased electricity to the state through a partnership known as the "4 Coincident Peak" program. By shutting off power during peak strain on the grid, Bitcoin miners are awarded credit by the Electricity Reliability Council of Texas (ERCOT.)

In July alone, Riot Blockchain profited $9.5 million by selling off electricity, or roughly 439 Bitcoin. However, the company only mined 318 Bitcoin during the month, making it more profitable to shut down operations and collect electricity credits.
Some Texas roads are terrible, and they were having brownouts and water problems, and their infrastructure suffers, but the Bitcoin miners continue to profit from access to cheap energy and tax breaks, residents of communities across Texas will continue to experience increasing energy bills and the continued risk of power outages.  
US state offers sweet new deal to crypto miners
Arkansas US state deal with crypto miners

Entergy Corporation, an integrated energy company, delivering electricity to 3 million customers in the US states deep south, is offering these firms special tariffs.

According to Brandi Hinkle from Entergy, the charge will range from three-quarters of a penny to a penny per kilowatt hour.
Background: Entergy is headquartered in New Orleans, Louisiana, and generates and distributes electric power to 3 million customers in Arkansas, Louisiana, Mississippi, and Texas. Formerly, this state knew them as Arkansas Power and Light Company, or AP&L.
The following is the deceptive testimony given by D. Andrew Owens – Director, Regulatory Research Entergy Services on behalf of Entergy Arkansas, LLC on Docket No. 22-032-TF
In  the matter of a finding that Entergy Arkansas,LLC large power -Load density ("CRYPTO MINING") tariff is in the public interest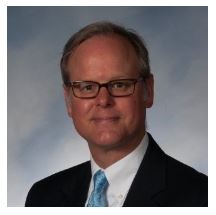 D. Andrew Owens
But, the main lobbyist for Entergy is this man, Daryl Owen, listed below:
Daryl Owen Associates, Inc. was founded by Daryl Owen in 1991. Following 12 years as a staff member in the United States Senate, culminating in the leadership of the Senate Energy and Natural Resources Committee as Staff Director, Mr. Owen shifted his legislative and regulatory policy expertise to the private sector. He also served as chief of staff for US Senator J. Bennett Johnston, Jr. (D-LA) from 1978 to 1986.
And here is a big globalist player! Daryl Owen Associates
Address: 309 Massachusetts Ave NE, Washington, DC 20002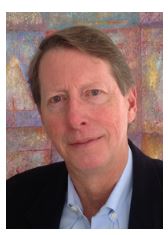 Daryl Owen
Daryl Owen was a Former Board of Directors  member of  American Iranian Council (AIC).  It was founded in 1990 with the goal of furthering dialogue and understanding between the United States and Iran.
See the lobbying firms' profile for Daryl Owen Associates from Open Secrets. This link reveals a lot about the 2 main lobbyists for Entergy. The lobbying firm claims that they serve 29 clients.
Daryl Owen Associates could be controlling the direction our power will go, and it won't be for the benefit of the normal consumer. Looking at a few of his clients, you can see what is going on with our power supply that will lead us straight into the United Nations Sustainable Development Goals and a lower standard of living:
The following is the tariff filed and approved by the Arkansas Public Service Commission (APSC) for the cheap electric rate given to Crypto Miners by Entergy Arkansas LLC:
Arkansas Public Service Commission Docket No: 22-032-TF

Effective: 11/4/22

Energy Charge per kWh:  Rate

All Summer Period kWh*                         $0.01035

All Other Period kWh                               $0.00736
*Summer Period is defined as the billing months of June, July, August, and        September. All other billing months are defined as "Other Period."
While we will be suffering through our hot summers and watching our thermostats, Entergy plans on letting the crypto mining sites consume an ungodly amount of power. Entergy thought we would be too dumb to know that the reason WHY they will ration power consumption. It is because the Bitcoin sites DEMAND tons and tons of our energy supply! This company is extremely hypocritical and manipulative because they know that running those crypto mining sites will run up Americans' electricity bills. Crypto mining sites can use up as much energy as a big city!
Entergy Arkansas helping customers manage usage during the upcoming summer months | KATV
Entergy Arkansas said they are introducing some proactive measures that residential customers and communities can take to manage higher usage in the hot summer months.
Entergy ranks 6th at 2022 Global ERG Summit. Really? How could they be ranked so high, considering they are selling their precious power to the crypto mining sites? Bitcoin alone is estimated to consume 127 terawatt-hours (TWh) a year… That's more than many countries, including Norway. Crypto mining often pumps lots of water through its facilities to cool down computer processing systems, so therefore, there is a huge demand for water.
Yes, crypto mining is extremely expensive. It takes an estimated 1,449 kilowatt hours (kWh) of energy to mine a single bitcoin. That's the same amount of energy an average U.S. household consumes in approximately 13 years. Given the high amount of energy needed to mine bitcoin, it is a costly venture, and mining is usually a 24/7 process.
Crypto mining has wastewater disposal issues, acid mine drainage and contamination of soil, ground and surface water, leading to health issues locally. Also, erosion, sinkholes, deforestation, loss of biodiversity. The owners of the crypto mining sites will use a significant amount of water resources, dammed rivers, and ponds.
This is all one big game to them. They say one thing, then do another.
Bitcoin's insatiable appetite for energy is driving up pollution and costs for Americans, report finds
Bitcoin mines in the US have had a tremendous impact on power grids, a New York Times investigation reveals. The mines — which are giant data farms — use vastly more electricity than the communities surrounding them, driving up pollution from coal and gas power plants. Remember, both China and Russia kicked-out the crypto mining sites. The crypto mines also make electricity bills more expensive for their neighbors, even as the companies profit off incentives that grid operators offer to prevent blackouts during an energy crunch.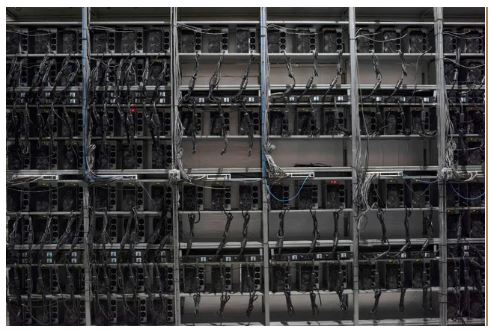 A row of Bitcoin mining machines at the Whinstone US Bitcoin mining facility in Rockdale, Texas, on October 9th, 2021.
Image: MARK FELIX/AFP /AFP via Getty Images
In Rockdale, Texas, the largest and most energy-hungry Bitcoin mining facility in the country burns through as much electricity as the closest 300,000 homes combined.
In addition, unfortunately, the amount of electrical load crypto miners are expected to add to the Texas grid over just the next four years represents nearly a third of the grid's current maximum capacity.
Interesting facts about Entergy, a Fortune 500 company that have very aggressive lobbyists : Entergy's main operating segments consist of the U.S. utility segment and the non-utility nuclear segment. The U.S. utility segment provides retail electricity services to approximately 2.9 million customers in Arkansas, Louisiana, Mississippi, and Texas. The non-utility nuclear segment owns and operates a total of six nuclear units, and provided support services to one:[8][9]
The company's nuclear division is headquartered in Jackson, Mississippi.[9]

Entergy operates more than 40 plants using natural gas, nuclear, coal, oil and hydroelectric power with approximately 30,000 megawatts of electric generating capacity to serve its 2.9 million customers in the Gulf South.[11] Its extensive transmission system carries approximately 30,000 megawatts of power across more than 15,700 miles (25,300 km) of interconnected lines within a 114,000-square-mile (300,000 km2) area.[11]

Entergy is the only U.S. utility to make the Dow Jones Sustainability Index (DJSI) nine years in a row. The DJSI is a listing of the companies whose overall environmental, social and economic sustainability performance scores were in the top 10 percent for their sector.[12][13] Entergy was named in 2008 to Forbes list of America's Most Trustworthy Companies, a ranking based on corporate governance practices and accounting transparency.[14]
Also, in 2001, Entergy formed a partnership with Koch Industries to form Entergy- Koch, LP.
Bitcoin Hubs Bask in Entergy's Glow — Arkansas Business, Sept 2022
Some snippets:
Entergy will be the power supplier to all the Newport projects, the United BitEngine site in Morrilton and all three Juice Tech centers in Arkansas. GMI officials estimated their Newport project will consume 15 megawatts — 12,000 homes' worth.  three companies building in Newport, Walnut Ridge and Little Rock, all Communist Chinese-owned, do not mine bitcoin on their own account; they sell their powerful data-crunching services to crypto mining clients. Jon Chadwell, executive director of the Newport Economic Development Commission. He is working with the Arkansas Center for Data Sciences and Arkansas State University-Newport to provide job training. Yu, whose United BitEngine secured a 10-acre site in Newport. The Arkansas Public Service Commission is reviewing a proposed Entergy rate schedule for cryptocurrency companies. GMI Computing, led by Frederick Huang and Alex Yeh, is looking to begin its operations in Newport within a few weeks. The company is an American arm of GMI Technology Inc. of Taipei, Taiwan. Huang and Yeh spoke at length on the company's plans but declined to be quoted directly for this article. The Newport operation will be the first of many the company plans nationwide. Chadwell, the NEDC chief, singled out Chris Murphy of Entergy's business development team as a key mover in cryptocurrency. "Our partnership with Entergy is vital when we are working with new industries in emerging sectors like cryptocurrency technology," Chadwell said. "Entergy and the NEDC are working to manage these developing businesses to maximize the benefit to the local community."While GMI and United BitEngine will use containers for their cryptocurrency hosting services on constructed pads for their Newport hubs, Juice Tech is putting up buildings in Newport and Walnut Ridge and putting racks and a cooling wall into the Little Rock property at 3300 S. Woodrow St. Juice Tech paid $675,000 in May for the 61,429-SF space of 10.5 acres on the edge of woods west of Barton Coliseum. While GMI and United BitEngine will use containers for their cryptocurrency hosting services on constructed pads for their Newport hubs, Juice Tech is putting up buildings in Newport and Walnut Ridge and putting racks and a cooling wall into the Little Rock property at 3300 S. Woodrow St. Juice Tech paid $675,000 in May for the 61,429-SF space of 10.5 acres on the edge of woods west of Barton Coliseum. "We were shown a couple of substations with enough capacity, plus the rates for power in Arkansas are really competitive. The business model in Little Rock is a little different, since we're remodeling an existing building. In Newport and Walnut Ridge, we're building from the ground up." Construction costs for the new metal fabricated buildings will be about $2 million each, Babb estimated. "But the main capital outlay is for the crypto mining machines," he said, offering no cost estimates. Professional crypto mining units with application-specific integrated circuits can sell from $10,000 to $20,000, according to online price quotes.
(Please forgive us if we over-borrowed on the snippets.)
KY PSC to Investigate If Taxpayer Subsidized Cryptocurrency Mining Will Raise Costs for Customers
Here are a few snippets:
In response to comments from Kentucky Attorney General Daniel Cameron and advocates including the Kentucky Resources Council, the Kentucky Public Service Commission is opening formal proceedings to investigate two proposed contracts that would give discounted electricity rates to new cryptocurrency mining operations. Cryptocurrency mining is extremely and exponentially energy-intensive by design, and the discounted rates for these facilities could result in higher electric bills for everyday Kentuckians.

In 2021, the PSC approved $12.7 million in upgrades for Big Rivers Electric to provide service to Blockware Mining in Paducah, KY. Now, other Big Rivers customers are paying for it.

Even the White House has sounded the alarm about cryptocurrency mining – in September, the Office of Science and Technology Policy released a report about the industry's climate threats and the need for regulation. But cryptocurrency mining continues to grow rapidly across the country. Earthjustice and the Sierra Club recently released a new Guidebook, finding that from July 2021-22 Bitcoin mining in the U.S. alone consumed as much electricity as four states combined, emitting 27.4 million tons of CO2 – equivalent to the emissions of as much as 6 million cars annually.
Here is Entergy's Political Contributions Report pdf.
| | |
| --- | --- |
| Name of Recipient | Portion of Dues Not Deductible |
| Arkansas State Chamber of Commerce/Associated Industries of Arkansas | $12,600 |
| Association of Electric Companies of Texas | $93,750 |
| Edison Electric Institute | $338,751 |
| Emergency Workers Assistance Center | $690 |
| U.S. Chamber of Commerce | $62,500 |
| Utility Solid Waste Activities Group | $748 |
| Total | $509,039 |
China Global Investment Tracker
The China Global Investment Tracker is the only comprehensive public data set covering China's global investment and construction, which are documented both separately and together. It includes nearly 4000 large transactions across transportation, metals, property, technology, and other sectors (as well as more than 350 troubled transactions). The full set, with the amount, Chinese parent company, host country, and sector, is available for public use with the proper citation. The tracker is published by the American Enterprise Institute.

Chinese Investments & Contracts in USA (2005- 2022) $193.05 Billion Total
It is time to block all foreign investment in the USA.  Also all foreign ownership must be returned to USA citizens for ownership.
Chinese corporations on American soil are 'dangerous' warns former gubernatorial candidate 
Americans should be 'concerned' with the presence of Chinese companies in US.
Energy or gas companies being bought up by Communist Chinese:
EIG Global Energy Partners
Headquarters: Washington, D.C.
Bought By: China Investment Corp
Headquarters: Beijing, China

Back in 2012, EIG Global Energy Partners were the latest in a long line of companies gratefully receiving help from Chinese investors. China Investment Group acquired a minority stake in the Washington-based company. It's not known how big the stake was purchased by the CIC, or how much they spent.
Chesapeake Energy Corp
Headquarters: Oklahoma City, Oklahoma
Bought By: Sinopec
Headquarters: Beijing, China

Oil and gas has always been a huge industry that's dominated the world. Back in 2013, Beijing's Sinopec spent $1 billion on a stake in a natural-gas field between Oklahoma and Kansas, owned by the Chesapeake Energy Corp.
Warren Buffet's Pacific Corp and NV Energy
Going with the tax default
Who is Scout Clean Energy?
SCOUT CLEAN ENERGY, (BROOKFIELD RENEWABLES , BROOKFIELD CORPORATION, Toronto, Canada)
More connections and agendas of which you need to be aware:
ESG (Environmental, Social, and Governance)
ESG was Launched in April 2006 by United Nations Secretary-General Kofi Annan at the New York Stock Exchange (NYSE).
The ESG Movement is Even Worse Than You Think — ESG and Climate Change is based on a "WOKE" Agenda and does not help the bottom line of any business.
Initial ESG efforts were aimed at fossil fuels (coal, oil, and natural gas), in a push to decarbonize our economy and transition to "clean" energy.

Yet, what if there is more to the transition? What if it goes beyond energy? After all, the "E" in ESG deals with more than just "Environmental." Issues such as land use and production agriculture must be evaluated for climate risk. What if the transition envisioned by ESG backers includes food production and consumption, mining, and timber? And that is just the "E" in ESG.

It is important to understand that the transition envisioned by ESG backers goes far beyond the source of energy, and it truthfully has little, if anything, to do with the environment. The transition being engineered by ESG backers seeks to remake our society in the vision of our utopian betters.
Could it be depopulation?
Entergy Corporation subscribes to the WOKE ESG Agenda. This ESG agenda of Entergy is responsible for pushing up your energy costs and cuting profits to their investors. Entergy also supports the Paris Climate Agreement. Click here for Entergy ESG disclosures. Could Entergy be using this false Climate change and ESG agenda to profit their bottom line at the expense of their customers and investors?
There is No Climate Emergency, Say 500 Experts in Letter to the United Nations
Here are the specific points about climate change highlighted in the letter:
Natural as well as anthropogenic factors cause warming.

Warming is far slower than predicted.

Climate policy relies on inadequate models.

CO2 is not a pollutant. It is a plant food that is essential to all life on Earth. Photosynthesis is a blessing. More CO2 is beneficial for nature, greening the Earth: additional CO2 in the air has promoted growth in global plant biomass. It is also good for agriculture, increasing the yields of crops worldwide.

Global warming has not increased natural disasters.

Climate policy must respect scientific and economic realities.

There is no climate emergency. Therefore, there is no cause for panic.
Secure Arkansas has mentioned before that one of the biggest sinister players is BlackRock (CEO Larry Fink), the world's largest asset manager. BlackRock is heavily involved in pushing its Climate Change agenda on any group with whom they do business. The new term is ESG which stands for Environmental, Social, and Governance. The underlying premise of the "E" in ESG is that we face an existential threat from climate change, so we must transition away from fossil fuels. Don't believe this Climate Change or ESG lie. It is all about control. ESG policies are being pushed by 'Woke' Corporations.
BlackRock invests $384 million in Bitcoin mining firms. BlackRock has more power than most governments on earth and controls the Federal Reserve, Wall St. mega-banks like Goldman Sachs, and the World Economic Forum's (WEF's) Great Reset according to S. William Endeahl. Endeahl is a very savvy strategist, and he wrote a good book called Gods of Money. A small pompous group of men regards themselves, quite literally, as gods — the Gods of Money.
Arsenal Digital Holdings, Inc. (ADHI) Acquires Blackrock Midstream, Bringing Valuable Resources and Expertise to the Company and Future Projects
See more about Blackrock Midstream here. Looks like they are tied into Environmental, Social and Governance (ESG) commitment which is from the United Nations (UN) Sustainable Development Goals. Under the NWO rules, life as we know it will stop, and we will not come out ahead. Just the Great Reset of the World Economic Forum (WEF).
Arsenal Digital Holdings also supports the climate change ESG hoax. Their ESG Strategy is:
Planned and potential asset holdings are uniquely positioned to capture, store, and reutilize carbon, including both blue and green hydrogen, as a direct power source or for export monetization.
Arsenal Digital Holdings Inc. Company & People | ADHI    Barron's
https://www.barrons.com › Home Page › Quotes › Ticker
Stock price: ADHI (OTCMKTS) $1.14 +0.14 (+14.00%)
May 12, 4:00 PM EDT – Disclaimer
Founded: 2003
*Parent organization: Global Green Solutions, Inc.
Subsidiaries: BlackRock Midstream, Vertigro Algae Technologies LLC, Global Green Solutions Pty Ltd, Global Greensteam LLC
Headquarters: Vancouver, Canada
Arsenal Digital Holdings, Inc. is a development stage company, which develops and implements eco-technology solutions for biomass-derived renewable energy generation. It has developed and owns Greensteam, which is a biomass-to-energy conversion technology that is used for industrial heating purposes and to co-generate electrical power. The company was founded on June 10, 2003 and is headquartered in Houston, TX.
According to Bloomberg, Arsenal Digital Holdings, Inc. establishes financing and implements projects internationally to reduce greenhouse gas emissions and develops green credits for sale in the carbon markets, taking advantage of the mechanisms established under the Kyoto Accord.
This next purchase should concern us, so heads up! If we do go to war with China, the U.S. could be in real trouble unless the government manages to take back this underground facility in Texas. And, we know that the Chinese communists have weaseled their way into Cuba and could have their missiles pointed at us tonight. Communist China is set for war because they have thoroughly infiltrated us. We had better get prepared for some hard times ahead, dear readers.
And what's going on in our neighbor state? Looks like the Chinese Communists have now acquired this Flagship Facility and could prove to be a danger to our country! Just outside of Houston, Texas, the Westland Bunker data center was acquired by Arsenal Digital Holdings — Cryptomining holding firm acquires underground data center in Texas.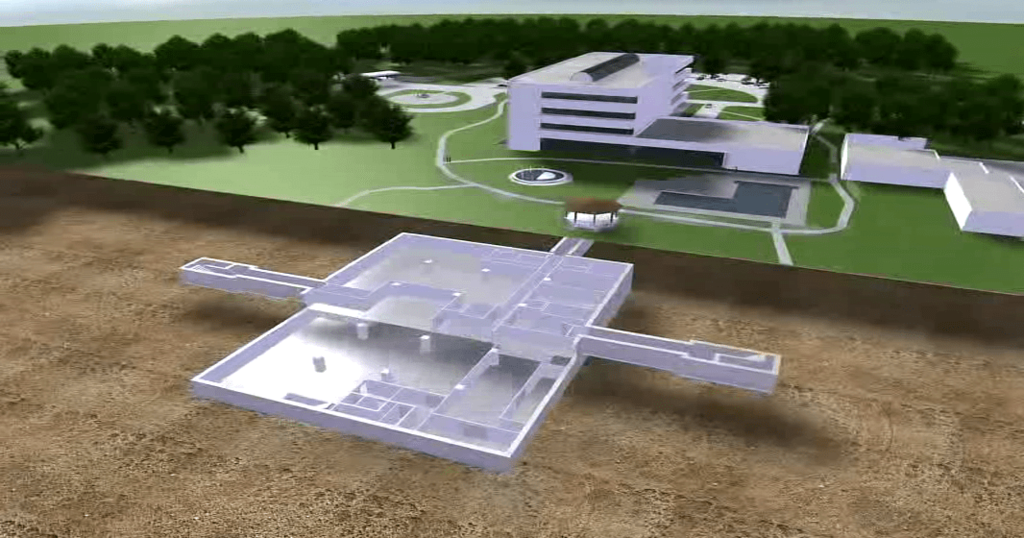 Though it didn't share the location, the company said the site was a 50-acre operational data center campus comprised of a four-story office building, a two-story subterranean data center, and an additional 100,000 square feet (9,300 sqm) data center facility immediately ready to receive approximately 15MW of power capacity.

Ryan Messer, CEO of Arsenal, said: "Data centers are among the most highly coveted assets in the digital infrastructure space, and we are proud to make this acquisition a foundational asset for the Company as it will be a true flagship location. This property would be difficult to replicate and has significant upside potential. Additionally, we have the team and foundational plan to execute the development plan to create significant value for shareholders."
So, Arsenal Digital Holdings, formerly Global Green Solutions, is a critical power and digital infrastructure holding company headquartered in Houston, Texas. The company aims to invest in critical power infrastructure for digital asset mining. (Note their name change.) They also own Global Greensteam LLC, founded in 2003 and also headquartered in Houston.
These same communist Chinese players are working and embedded here in Arkansas!
Global Green Solutions Contact Information:
GGRN Shareholder/Investor inquiries can be directed to:
Global Green Solutions, Inc. 949-239-1050   ir@ggrn.io
Also, Arsenal Digital Holdings, Inc. (ADHI) Acquires Blackrock Midstream, Bringing Valuable Resources and Expertise to the Company and Future Projects   dated March 2023. From their article:
Arsenal Digital Holdings, Inc. (OTC PINK:ADHI), a leading energy technology and infrastructure company, has announced the successful acquisition of Blackrock Midstream, a prominent natural gas and liquids infrastructure company. This acquisition is a major milestone for Arsenal, unlocking new resources and opportunities to advance its vision of a sustainable energy future, while building from a stable platform of customers and cash flow. Blackrock generated $94 million in revenue in 2022 and is set to achieve similar numbers for 2023.
Blackrock Midstream's substantial customer base and access to natural gas reserves and infrastructure provide Arsenal with valuable resources to leverage in its efforts to expand its reach and improve its project capabilities. With Blackrock's proven ability to generate significant revenue, Arsenal is expected to increase its bottom line and achieve greater success in the competitive energy sector.
Furthermore, once OTC Markets has approved the application, Randall Eddington, the Founder of Blackrock, shall be appointed to the Board of Directors as an officer of the company. Eddington brings a wealth of expertise and experience to Arsenal and will play a key role in the company's growth and success.
AKBB Holdings, LLC. acquired Global Green Solutions Inc.
AKBB Holdings, LLC. acquired Global Green Solutions Inc. (OTCPK:GGRN) on June 22, 2020. Global Green Solutions signed new and revised board resolutions to approve the new direction of the company and will appoint new management. AKBB Holdings, LLC. completed the acquisition of Global Green Solutions Inc. (OTCPK:GGRN) on June 22, 2020.
All news about ARSL DIGIPAR
| | | |
| --- | --- | --- |
| 04/20 | Arsenal Digital Holdings, Inc. Announces Management Appointments | CI |
| 03/29 | Arsenal Digital Holdings, Inc. acquired BlackRock Midstream. | CI |
| 2022 | Arsenal Digital Holdings, Inc. Secures Agreement to Acquire Large Datacenter Campus in .. | CI |
| 2022 | Arsenal Digital Holdings, Inc. (ADHI) Secures Agreement to Acquire Large Datacenter Cam.. | AQ |
| 2021 | Global Green Solutions, Inc. (GGRN) Achieves Pink Status | AQ |
| 2021 | Global Green Solutions, Inc. Announces Executive Changes | CI |
| 2021 | Global Green Solutions, Inc. Names Ryan Messer as New CEO | NE |
| 2020 | Global Green Solutions, Inc. (GGRN) /AKBB Holdings Announces Website Launch and Shareho.. | NE |
| 2020 | Global Green Solutions, Inc. (GGRN) /AKBB Holdings Announces Shareholder Update | NE |
| 2020 | AKBB Holdings, LLC. acquired Global Green Solutions Inc.. | CI |
Most Limited Liability Corporations (LLC) appear to be nothing more than front groups to hide their true identity (communist) and to make it harder to find out who is in control. They're using Registered Agents to camouflage their actual holdings.
Also see one more company, Vigilant Capital aligned with Arsenal Digital Holdings.
Who helped bring the communist Chinese players to America anyway? Was our former Governor Asa Hutchinson involved? He made MANY trips to China. We hope to be reporting on this later.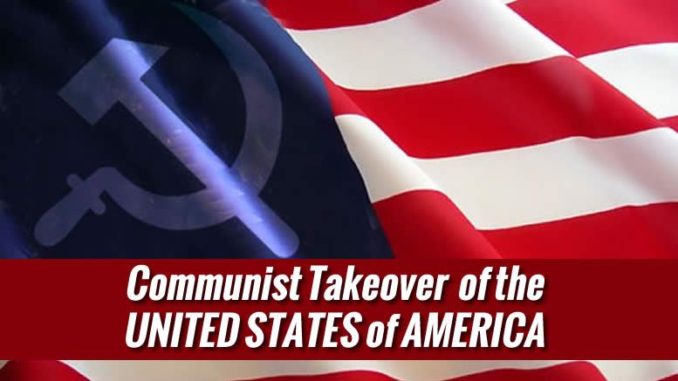 Action Item:
The Quorum Court of each county MUST request a separate legal opinion from the Arkansas Attorney General, for each of the Acts listed, to see if the County Court can use the power of "Exclusive Original Jurisdiction" to block the enactment of Act 655, Act 851, Act 819, Act 350 and Act 297. Don't expect any good advice from the Association of Arkansas Counties or the Municipal League. Both organizations favor regional government are against local control.

The best advice would be for some or all counties to use their power of "Exclusive Original Jurisdiction" and pass some ordinances that would block the Chinese Communists from operating the dangerous Crypto Mining sites in their counties.
Remember, the PEOPLE RULE in each county! The county has exclusive original jurisdiction, and the state cannot usurp the county! If people do not wish to have crypto mining sites, fluoridated drinking water, or alcohol easily available, or anything else, then it should NOT be allowed. The state government MUST NOT tamper with local, city, and county government. There are scores of violations from the state legislature that need to be addressed!
With "Exclusive Original Jurisdiction" "it means jurisdiction in the first instance" any other state court cannot hear these cases. The only avenue for the parties in disagreement with the results is through the Arkansas Supreme Court. The Counties have more power than the state government when it comes to "Exclusive Original Jurisdiction".
The Supreme Court does not automatically hear these cases. A party must first convince the court in a special application that their case merits high court review because an error occurred in the opinion, judgment or ruling of the lower court. This procedure is known as "applying for writs."
Exclusive Original Jurisdiction
Arkansas Constitution Article 7, § 28

§ 28. County courts — Jurisdiction — Single judge holding court.

The County Courts shall have exclusive original jurisdiction in all matters relating to county taxes, roads, bridges, ferries, paupers, bastardy, vagrants, the apprenticeship of minors, the disbursement of money for county purposes, and in every other case that may be necessary to the internal improvement and local concerns of the respective counties. The County Court shall be held by one judge, except in cases otherwise herein provided.
Oath of Office
Arkansas Constitution Article 19, § 20

§ 20. Oath of office.

Senators and Representatives, and all judicial and executive, State and county officers, and all other officers, both civil and military, before entering on the duties of their respective offices, shall take and subscribe to the following oath of affirmation:

"I,_______ , do solemnly swear (or affirm) that I will support the Constitution of the United States and the Constitution of the State of Arkansas, and that I will faithfully discharge the duties of the office of ________, upon which I am now about to enter."
Removal from Office – Governor and all State officers, Judges of the Supreme and Circuit Courts, Chancellors and Prosecuting Attorneys,
Arkansas Constitution Article 15, § 1

§ 1. Officers subject to impeachment — Grounds.

The Governor and all State officers, Judges of the Supreme and Circuit Courts, Chancellors and Prosecuting Attorneys, shall be liable to impeachment for high crimes and misdemeanors, and gross misconduct in office; but the judgment shall go no further than removal from office and disqualification to hold any office of honor, trust or profit under this State. An impeachment, whether successful or not, shall be no bar to an indictment.
Removal from office – county and township officers
Arkansas Constitution Article 7, § 27

§ 27. Removal of county and township officers — Grounds.

The Circuit Court shall have jurisdiction upon information, presentment, or indictment, to remove any county or township officer from office for incompetency, corruption, gross immorality, criminal conduct, malfeasance, misfeasance or nonfeasance in office.

.

As always, our articles may be viewed on our website at  SecureArkansas.com. Once there, you may:

view current articles on the main page;
view older articles by clicking "Posts & Articles" at the top left of the main page and scrolling down.
view additional past articles by clicking the "Next Page" button at the bottom right.

To find information about a topic, just type it into the Search box on our website, and click Enter!

Click here if you'd like to sign up to receive Secure Arkansas email alerts.

Securing the blessings of liberty,

Secure Arkansas
securetherepublic.com/arkansas
info@securetherepublic.com
image credit for cover image
Share This Article