CCP Crypto Mining Around Marshall, Ark?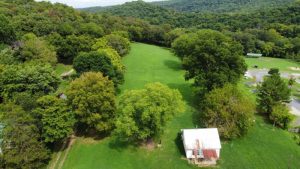 What's going on in Searcy County, Arkansas? Heads up, everyone! The Searcy County Quorum Court will be discussing digital crypto mining in Searcy County (and possibly the city of Marshall) at their meeting on Monday, July 10, 2023 at 7:00pm in the annex courtroom on the North side of the square in Marshall, Arkansas.
It has been reported to Secure Arkansas that the aggressive communist Chinese/ CCP are currently interested in the town of Leslie. Eric Jaeger is the mayor. Call 870-447-2240.
Will Searcy County be their next targeted area to fall victim to their plot as these militant operatives attempt to set up their crypto mining facility to damage the area and cause real estate prices to plummet?
The picturesque land surrounding these devastating crypto sites will become devastated and be worthless. Searcy County is one of our most beautiful counties here in the Natural State! Shown above is land in Searcy County, and shown below is historic downtown Leslie.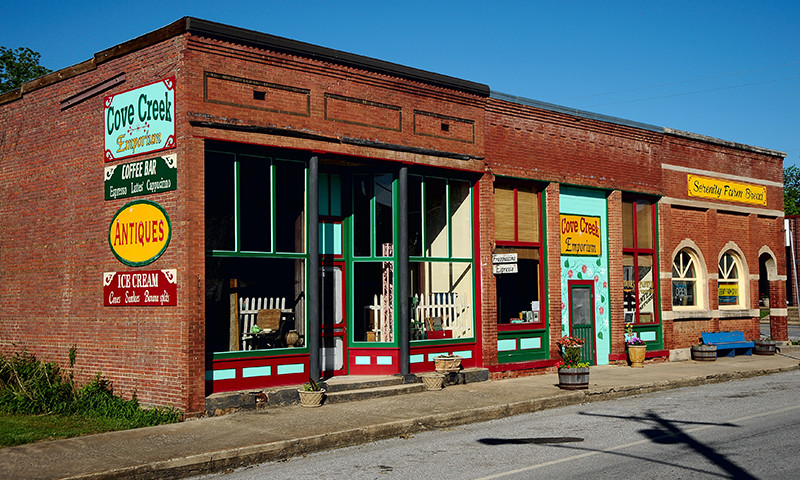 image credit
Communist Chinese Nationals are busy working, throwing around a lot of money, and undermining Arkansas locals in order to sneak their hazardous crypto sites in unsuspecting parts of our Natural State. They are heavily investing in our in some of our best U.S. homeland and businesses, and they are already embedded here in Arkansas in some places, with more operatives coming into our cities, towns, and remote areas to hook up to our electrical substations; this endangers our power grid and runs up electricity rates because crypto mining requires a considerable amount of electricity… let alone the pollution, noise, and other local impacts on communities living near the crypto facilities.
Locals are concerned because China is our known adversary, and they are continually encroaching upon America soil. The U.S. is foolishly hosting about a third of the global crypto mining operations. These dangerous operations were kicked out of communist China and Russia. And now, they've come here.
Justices of the Peace, it's time for you to use your power of exclusive original jurisdiction to stop these digital crypto miners tied to the Communist Chinese Party (CCP). You CAN do it!
→ Once again, here is the video from a home in Damascus, Arkansas, where a crypto-data mining site was built nearby. (We've sent it out before, but you can watch this one simply by clicking the link.) This lovely home is now uninhabitable and is harming a child who lives there with his mother. This child has many reoccurring violent outbreaks because the EMF waves of the constant sound is driving him crazy. Turn your sound up, and just imagine how horrible it would be to listen to that invasive noise!!
This could be the same at YOUR house, in the future, if we don't do something to stop this. The unsympathetic and untrustworthy Chinese operatives can turn the malicious sound at their mining sites up or down. Most people cannot withstand EMFs very long before their health finally caves in on them.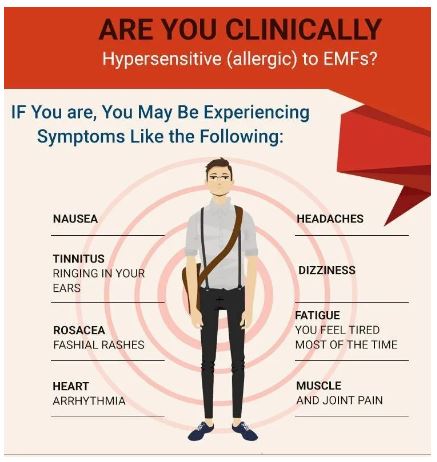 Here is an article that shows the symptoms of EMF sensitivity.  Also, EMF exposure can affect structure and function of cardiovascular system and may facilitate myocardial infarction by nuclear changing of cardiomyocytes. (It can cause heart attacks.)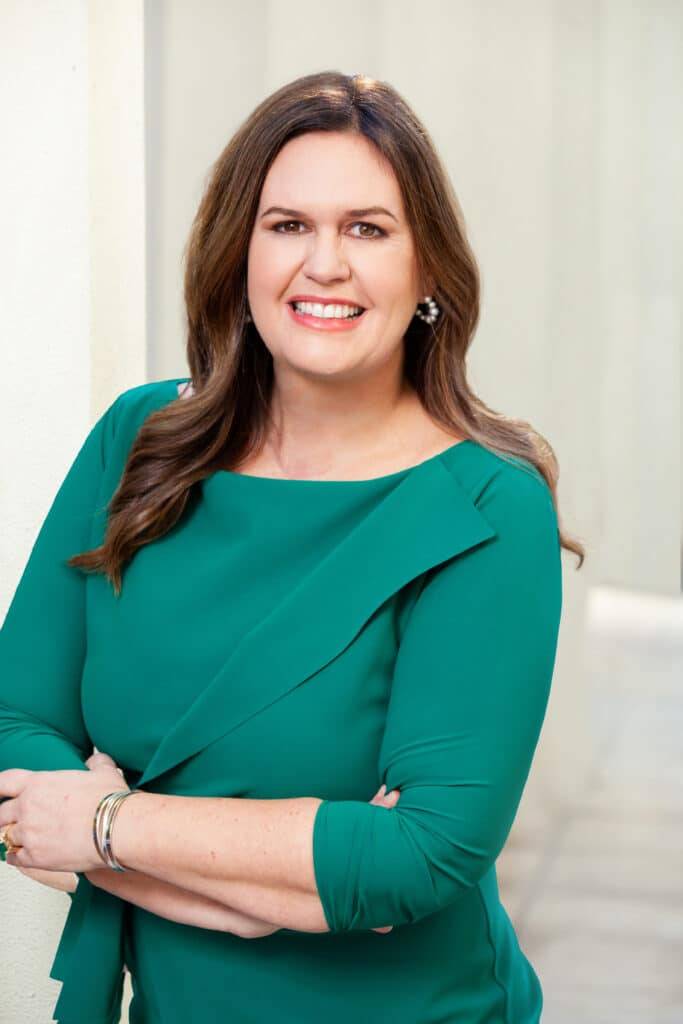 Governor Sarah Huckabee Sanders, what say you? Your quote from your website states, "As governor, I will defend our freedom and lead with the heart". So, show us some leadership abilities, please. You authored a book entitled "Speaking For Myself" so speak up because you were the former White House Press Secretary for President Donald J. Trump from 2017 to 2019. Don't abandon the good people in this state! Arkansans are worried and agonizing about what YOU are allowing to happen to this state as our 47th governor. Arkansans do NOT feel empowered or safe, as you are doing nothing to protect us from these crypto mines and you are failing to safeguard our critical infrastructure from hostile foreign operatives. We, the people, are demanding a Special Session to be called immediately regarding:
Act 851 (HB1799) To create the Arkansas Data Centers Act of 2023; and to clarify the regulation of the Digital Asset Mining Business. Sponsors: Senator Joshua Bryant of Rogers and Representative Rick McClure of Malvern. This traitorous Act deals with the dangerous crypto mining sites, and none of these crypto mining facilities should be run by foreign entities — especially Communist China! Thankfully, Senator Bryan King has filed a much-needed Interim Study Proposal 2023 to repeal HB1799: AN ACT TO REPEAL THE ARKANSAS DATA CENTERS ACT OF 2023; AND FOR OTHER PURPOSES that goes before Senator Scott Flippo's committee:  CITY, COUNTY & LOCAL AFFAIRS COMMITTEE – SENATE. Call Sen. Flippo at 870-421-3420 or email Scott.Flippo@senate.ar.gov, as he is the Chair of the committee. Distrublingly, Senator Joshua Bryant, the main sponsor of this bad bill, sits on this small committee of senators! What's taking so long, Senator Flippo of Bull Shoals?
Act 819 (HB1654) To provide sales and use tax exemptions for data centers; and to provide a sales and use tax exemption for data center equipment, data center costs, certain services provided to a data center, and electricity used by a data center. Sponsors: Senator Jonathan Dismang of Beebe and Representative Aaron Pilkington of Knoxville. This is another traitorous Act that deals with the dangerous crypto mining sites. None of these crypto mining sites should be run by foreign entities — especially Communist China! WHY are we giving the Communist Chinese tax exemptions??? Sen. Dismang misled the entire Senate with this dirty bill. And as a result, it looks like the legislators may have relied on false information about this bill and cast their votes, to our detriment! Did Senator Dismang know what he was doing? We think he did. Keep in mind, he's been a legislator at the Arkansas Capitol since 2009… and he was Senate Pro Tempore for at least two consecutive terms. See Fraud at the Arkansas Capitol Surrounding HB1654 and Crypto-Mining?
Action Item: Call the governor: 501-682-2345. Ask for a special session to be called!
These deceptive Acts MUST be repealed and resolved immediately as they violate the Exclusive Original Jurisdiction powers of the counties in Arkansas. See Arkansas Constitution Article 7, Section 28.
It's high time for legislators in ALL STATES to engage in their fiduciary responsibility and recognize what's happening with the CCP and the changed environment. Please re-evaluate plans to spend taxpayer dollars to fund these combative Communist Chinese companies, the CCP. Our US taxpayer money should NOT be spent backing our known adversaries.
.
As always, our articles may be viewed on our website at  SecureArkansas.com. Once there, you may:
view current articles on the main page;
view older articles by clicking "Posts & Articles" at the top left of the main page and scrolling down.
view additional past articles by clicking the "Next Page" button at the bottom right.
To find information about a topic, just type it into the Search box on our website, and click Enter!
Click here if you'd like to sign up to receive Secure Arkansas email alerts.
Securing the blessings of liberty,
Secure Arkansas
securetherepublic.com/arkansas
info@securetherepublic.com
image creditfor cover image
Share This Article