Channel 7 News Regarding New Crypto Mining Law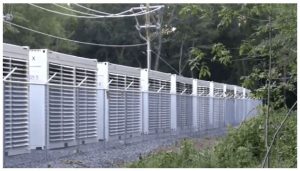 Stop the New "Right to Mine" Crypto Law!
Arkansas' beloved Channel "7 On Your Side" News has helped raise our awareness of the new crypto mining law and all of the issues surrounding crypto mines which have taken unsuspecting and outraged communities by surprise! There are now around 10 crypto mining sites around the state, and unfortunately, the hideous "Right to Mine" law goes into effect in less than two short weeks on August 1, 2023.
Senator Bryan King of Green Forest has let us know that his bill to repeal the "Right to Mine" law could be brought up at the next budget session next Spring or have a Special Session called soon.
Arkansas senator seeking repeal of controversial new crypto mining law   by Andrew Mobley on Wed, July 19th 2023, 9:05 PM CDT
Growing opposition to a new Arkansas law loosening restrictions on commercial cryptocurrency mining has reached the halls of the capital. (Cover Photo KATV)
Be sure to click the link above and watch the short 4-minute video along with reading the news article. Here are some snippets:
The "Right to Mine" law or Act 851 (HB 1799), limits city governments' ability to regulate the crypto mines, appearing to limit ordinances towns can enact to residential crypto mining—while it is primarily the commercial crypto mining operations that are generating local outcry.

Local officials and citizens list concerns such as excessive noise, massive power grid usage, and the fact that the company behind proposed crypto mines in their cities, Green Digital LLC., is a subsidiary of a company owned in part by the Chinese Communist Party.

Arkansas Senator Bryan King (R) of District 28 says the "Right to Mine" law was inappropriately introduced and passed at the last minute of the 2023 legislative session. King has already drafted a bill to repeal the controversial law.

"Number one is the energy usage from these crypto mining facilities—they're tremendous amounts. Right now, we're already getting warnings that there may be possible brownouts or blackouts," King said.

"If it's not any big deal, why'd you spend so much money paying big time lawyers to try and pass it," said King, who, along with other officials, has indicated that Little Rock's Rose Law Firm had a hand in the "Right to Mine" bill.
Read HB1799/ Act 851 here.
And let's not forget that fraudulently presented companion bill HB1654/ now Act 819. It also was passed by the legislature earlier this year; it gives sales and use tax exemptions to data centers. Tax exemptions!!…  for the communist Chinese?
Go to our website SecureArkansas.com and type in "crypto" to learn more. We have drafted several articles about this.
Why are we asking our so-called conservative Arkansas legislature to call a Special Session NOW? Even our local officials are waiting on the legislators to make a move.
Legislators, you have found out all of the unintended consequences that come with the hazardous crypto mining facilities that hook up to our power grid, most of them being implemented by communist Chinese operatives. Are you going to take action or not?
Our health is in jeopardy, as well! Miners and the general population are at great risk. This is about our human rights. Crypto mining rigs are more than just about the noise.
The Severe Impact of Cryptocurrency Mining on Human Health
A short excerpt:
Although it's easy to see the immediate negative impact on electricity consumption and the environment, there is a less obvious and more serious consequence of cryptocurrency mining: human rights violation. Mining rigs emit a high-pitched hum 24/7 that has been proven to cause serious health problems to their employees.
Cryptocurrency mining is an energy-intensive activity that has been linked to numerous health concerns such as high blood pressure, insomnia, and depression.
Proof of problems: Bitcoin mining's pollution devastates communities across the U.S.
WASHINGTON – Electricity-intensive mining of the cryptocurrency bitcoin harms communities across the U.S. with air, climate, waste, water and noise pollution, a new Environmental Working Group investigation finds.
What will happen, you say, if we don't take action? Well, we can expect an emergency announcement in the near future about the electrical blackouts and all the chaos that can come with them. Please don't cause us to suffer unnecessarily.
Experts say Arkansas faces 'elevated' risk of blackouts this Summer
Large swathes of the U.S. could suffer blackouts this summer, according to the annual assessment from the North American Electric Reliability Corporation (NERC).

The report, which forecasts how prepared the energy grids that power air conditioners, medical devices, lights and other vital resources are, found that roughly two thirds of the country are at an "elevated risk" of power loss.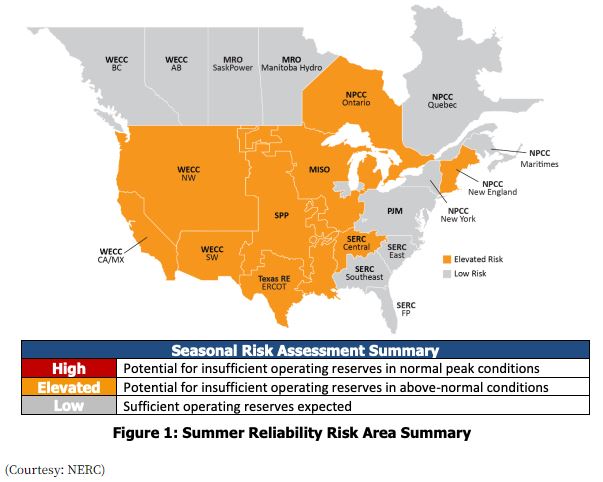 Legislators, the grid is vulnerable, and YOU know it. Why allow the communist Chinese to target our grid and come in to install their massive computers sucking tons of our energy away… and who knows what else? Your inaction is not acceptable! By doing nothing, you are making a bad political move by siding with China and the lawless China-loving Biden regime.
If our electrical grid goes down, that means no electricity for lighting, heating, cooling, and refrigeration or for operating appliances, computers, electronics, machinery, and public transportation systems. And what about machines necessary to keep people alive?
And we can forget about using our debit cards, credit cards, and/or food stamp cards. That would create the perfect opportunity for the globalist central bankers to pull off their digital currency reset or force Central Bank Digital Currencies (CBDC) to be rolled out here!
Also, RIGHT NOW, the Marxist Biden administration is working with the communist Chinese and the United Nations New World Order that has planned a coup against our energy and water here in the United States! Our homes have been targeted!
There IS an agenda!
Yes, we are seeing America dismantled piece by piece, as well as our standard of living. As we are watching in frustration and horror, the aggressive Biden administration continues to betray the American people.The globalists are implementing their 'woke' plans to outlaw 95% of gasoline generators sold at retail, ensuring that Americans have no access to backup generators when the power grid is brought down!
PAY ATTENTION! A dangerous newly proposed Consumer Product Safety Commission rule limits the amount of carbon monoxide a product can emit. It was listed on the Federal Register June 6, 2023.
The 'woke' commission has admitted that 95% of the portable gas generators on the market do NOT have the ability to comply with this new standard.
The attack on gasoline-powered vehicles continues to move forward so that communist China can sell their short-lived expensive lithium batteries. All of this forces us to be wholly dependent on our electrical grid and will severely limit our mobility because drivers HAVE to stop every few hours and find a working machine to get a charge.
Moreover, our gas stoves are heavily targeted, limiting our ability to cook good food. Gas stoves cook the best foods. We've already seen incandescents be replaced, too. Obviously, the global sadists in D.C are in charge of the regulatory apparatus, so we MUST stop this illegitimate Biden regime!
Legislators, this IS a real and present danger!
Governor Sarah Huckabee Sanders, do something! Arkansans elected a conservative governor! We are looking for strong, honorable conservative leadership, and we desperately need a Special Session.
BEFORE this last 2023 legislative session started, Senator King proposed rule changes that would have required 5 recorded votes to get a bill out of committee, instead of just voice votes. Yay! We currently have voice votes, and we hate them. And he tried to slow the process so that batch bills and bills like the above HB 1799/Act 851 that were thrown in a flurry of other bills would receive needed scrutiny and/or the proper attention needed to fully understand them. He even wanted to require senators who have delinquent taxes to have their per diem garnished and not be able to take trip off the taxpayers. See this 2023 session at the Arkansas Capitol video clip.
In closing, thanks once again to 7 On Your Side, and a special thanks to Senator Bryan King for proposing this repeal bill!
.
As always, our articles may be viewed on our website at  SecureArkansas.com. Once there, you may:
view current articles on the main page;
view older articles by clicking "Posts & Articles" at the top left of the main page and scrolling down.
view additional past articles by clicking the "Next Page" button at the bottom right.
To find information about a topic, just type it into the Search box on our website, and click Enter!
Click here if you'd like to sign up to receive Secure Arkansas email alerts.
Securing the blessings of liberty,
Secure Arkansas
securetherepublic.com/arkansas
info@securetherepublic.com
Share This Article