Senate Committee Mtg in Harrison Mon. 7/24 re. Crypto bills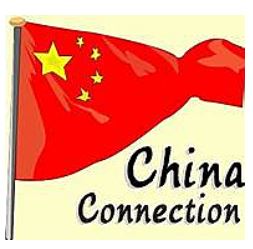 It's time to show up at this meeting!
This comprehensive report has information that is scandalous!
This vital article is especially prepared for the upcoming Senate committee that is meeting Monday, July 24, 2023 in Harrison, Arkansas. There are three main points we want to look at because the stakes are high are:
Right now, China is a threat and is looking for vulnerabilities on our electric energy networks. Our critical infrastructure is at stake!

Crypto farms or facilities are used to launder money! Do you know what's going on in the dark-web? It's true: dark net marketplaces can offer money laundering services. Shockingly, close to half of all bitcoin transactions are associated with illegal goods & services! The troublesome cryptocurrencies have transformed the black markets by enabling a type of black e-commerce.

The crypto players are dubious.
Surely our elected officials wouldn't support this criminally-stained industry! People are outraged.
The meeting: Justice of the Peace, Glenn Redding, has posted a notice that Arkansas Senator Bryan King will have a Senate Committee meeting in Harrison, Arkansas at 1:00 pm on Monday, July 24, 2023 at the John Paul Hammerschmidt Room at North Arkansas Community College in Harrison. The address is: 1515 Pioneer Drive (behind the Dairy Queen. It's in the building marked #12 shaded in aqua blue in the map below. Click here and then use the scroll bar for a better, bigger view.)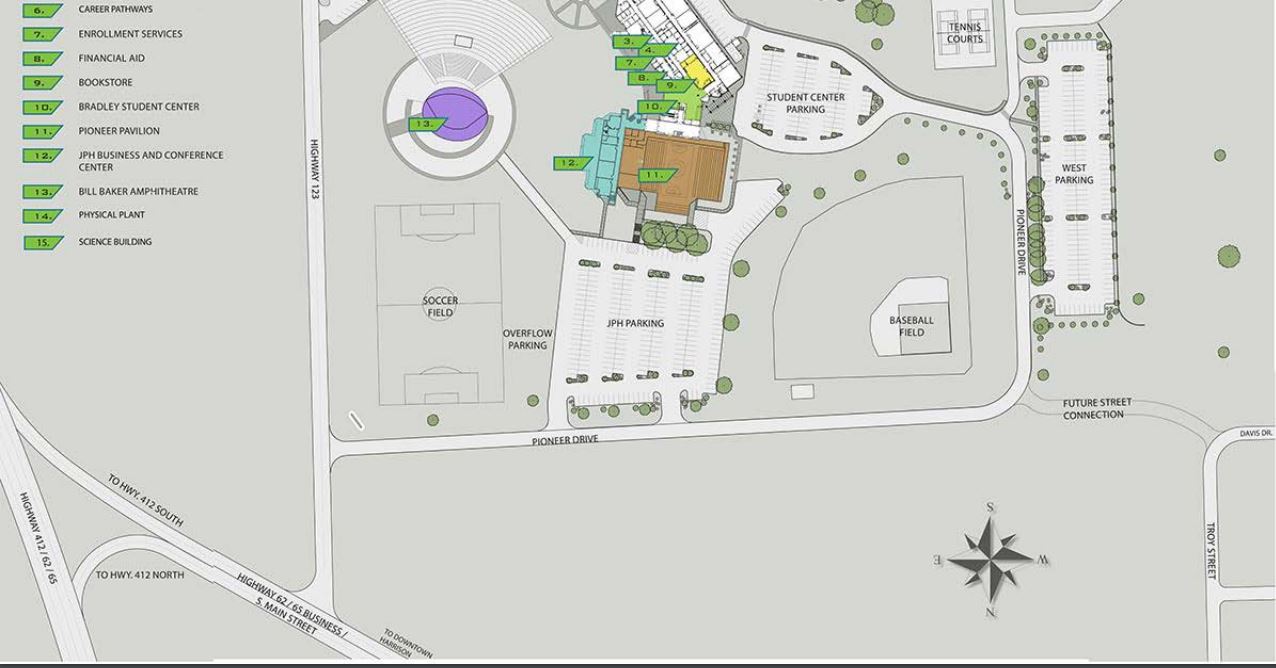 *Cameron Baker, with the predatory Cryptic Farms LLC will be testifying, along with Wade Phillips with the City of Harrison, and Nancy Cartwright, Harrison City Attorney are down to testify.
Please note that the Cryptic Farms LLC team members are connected to Columbia University. Columbia University is strongly connected to China and has been since 1871! Straight to communist Beijing. See Columbia Global Centers here. Close to 20% of Columbia's student body are Chinese. The United States is the leading country with the most Chinese students, totaling around 340,222 students or more.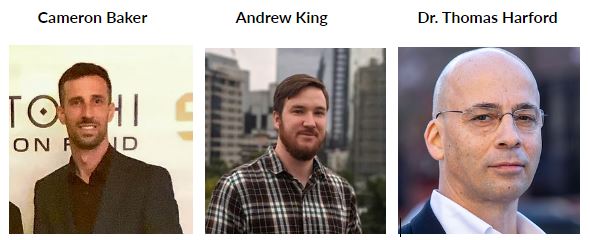 From the Arkansas Secretary of State website:
Corporation Name: Cryptic Farms LLC  1018 MCNEAL ST. MALVERN, AR 72104
Register Agent: United States Corporation Agents, LLC Farms LLC,
Officers: Cameron Baker
Filing#: 811359559
Status: Good Standing

Corporation Name: FSM Kennels, INC 1113. Mockingbird Ln, Osceola, AR
Register Agent: Cameron Baker
Officers: Cameron Baker
Filing#: 811222414
Status: Revoked
What a sweet deal for the "woke" Cryptic Farms, BUT we don't want them doing these underhanded things because they are actually robbing us of OUR electrical power or managing communities, and it could force us into wind farms and solar power! (Why is over 80% of solar cells made in China?) Looks like these shysters at Cryptic Farms can buy cheap power and resell it; so they ARE able to negotiate public and private rates schedules as well as manage the community engagement process to redirect power to resell it to users. A bulk energy procurement. From their website: "Cryptic negotiates Public and Private rate schedules, manages the community engagement process, and guides the approval process through Public Commissions and local decision makers."
Remember, ACT 819 (House Bill 1654) provides Sales and Use Tax Exemption for Data Centers (Crypto Farms/facilities).
On this hot little agenda for the Monday afternoon meeting in Harrison is:
Act 851 (House Bill 1799) the Data Centers Act of 2023, sponsored by Senator Joshua Bryant of Rogers and Representative Rick McClure of Malvern. Here is the statement from Rep. Rick McClure

Act 819 (House Bill 1654), Sales and Use Tax Exemptions for Data Centers sponsored by Senator Jonathan Dismang of Beebe and Representative Aaron Pilkington of Knoxville.
The RINO sponsors of those nasty bills were invited, but we are doubtful they dare show up. These malevolent Acts were sneaked in last-minute and passed through this 2023 legislative session and has put undue stress on ALL Arkansas local officials. Obviously, these Acts need to be repealed. If not, the menacing Arkansas Data Centers Act goes into effect August 1st, 2023!
The meeting is open to the public and we are asking for YOU to attend, please.
We know it's a work day, but turn out the numbers! We need to stop the new dreadful "Right to Mine" crypto law — The Arkansas Data Centers Act.
The questionable Arkansas Blockchain Council needs to be investigated because they may have been involved in writing and handing off HB1799 to Senator Joshua Bryant of Rogers and Reprensentative Rick McClure of Malvern.
They state that the members of the Arkansas Blockchain Council are working with State Legislators. Oh, we bet they are!! Quoting from their website, they are bragging: The Council will continue to form productive partnerships with state government, building on the success of the first law passed in the country that protects the rights of digital miners. (Like we said before, "Oh, how these wolves howled whenever these diabolical bills went through at the end of session!") Seems that they are courting the communist Chinese!
Also, the Arkansas Blockchain Council says that ARKANSAS is uniquely positioned to become a key leader in the evolving crypto and blockchain sectors, both nationally and globally… Oh no!
Here are the board members of the Arkansas Blockchain Council. Shown below is Tom Harford.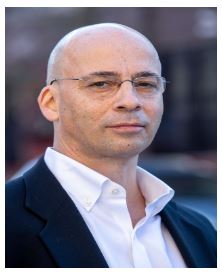 Dr. Thomas Harford of Columbia is the founder of Arkansas Blockchain Council, AND he is the executive relationship officer for Cryptic Farms, LLC, based in Arkansas.
Tom's father, Thomas C. Harford, worked for the federal government, as a senior executive at National Institutes of Health (NIH). Tom has Mind Revise Consulting LLC— mind-revise.com– in New York, New York. Why didn't Dr. Harford mention his Columbia University connection on his resume on the Arkansas Blockchain Council website?
A lawsuit claims a Columbia dean coerced a desperate student into sex with offers of cash and gifts. To view the law suit, click here. Tom Harford was Columbia University's Dean of Students.
The main claim is that dean Tom Harford used his power and influence to coerce the student into an inappropriate sexual and romantic relationship in the summer of 2018.
Wow! After that, he was fired as dean of Students at Columbia University. This guy is or acts like a master manipulator.
Notice that Thomas Harford, Andrew King, and Cameron Baker are Cryptic Farms! We see Eric Hines as a member, too. Andrew King and Cameron Baker are also Columbia University alumni, and this is perhaps where Andrew King met Dr. Thomas Harford. Also, both Thomas Harford and Andrew King are board members on the Arkansas Blockchain Council.
Backed by powerful globalist people, the bold Cryptic Farms keeps asserting themselves into this controversial issue being pro-crypto mining players.
Cryptic Farms, LLC is located at 1018 McNeal St, Malvern, Arkansas, 72104 in Hot Spring County.
Agent Name: UNITED STATES CORPORATION AGENTS, INC
Arkansas locations — Sounds like they are acting like a real estate broker.  The Arkansas Economic Development Commission is in on this, too. They are working with Cryptic Farms. Click that link to see:
Location 2 is near Magnet Cove at a former Alcoa smelting plant (Hot Spring County); and
Location 3 is near Osceola — Greenfield Industrial site (Mississippi County).
.
Here are some things we would like to mention and questions we would like to ask:
Where are those other "hubs" that Cryptic Farms keeps touting? Their main operation is in Malvern, but exactly where are those other hubs in Greenbrier and Russellville?  Are they commercial facilities or home hubs?
Did Cryptic Farms get a special deal for their mining operation? Yes, it looks like it.
Are they going to sell electricity back to consumers like Texas? If so, they could make more money selling electricity than bitcoin mining.
There is so much to explore as we dive into this suspicious industry!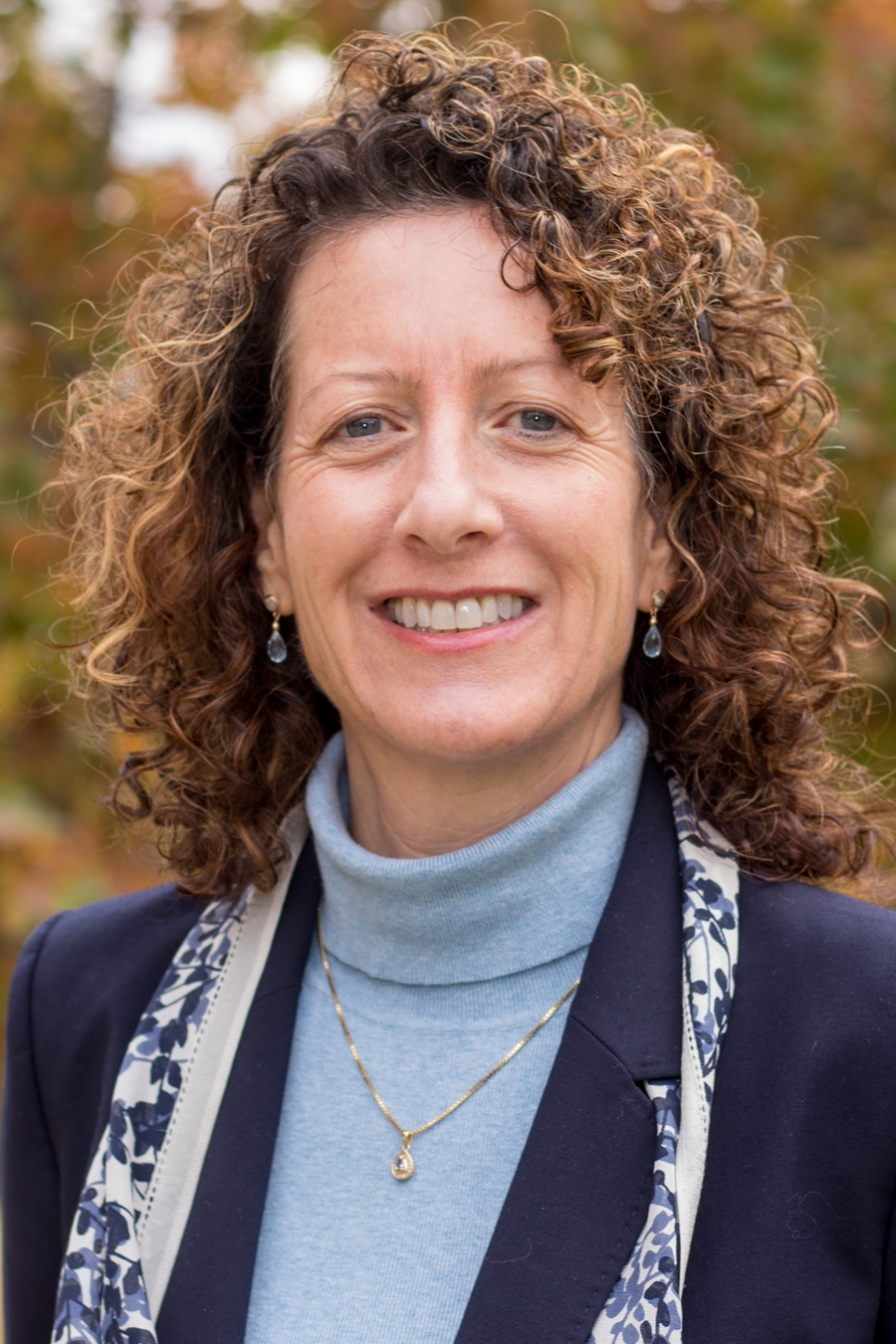 Professor Mary Lacity Named AIS Fellow for Global Organization

Thursday, December 17, 2020

Mary Lacity, Walton Professor of Information Systems and director of the Blockchain Center of Excellence, was named a Fellow of the Association for Information Systems this past week.
Blockchain Center of Excellence
See above. Cryptic Farms was probably put into place with the help of the University of Arkansas.
Secure Arkansas believes that we have way too much communist Chinese influence going on in this country, in OUR state, and now locally, also.
The Justice Department has been working to combat China's influence in American academia. See this snippet:
In response, the F.B.I. and the National Institutes of Health recently began to scour colleges and universities for academics who had become a de facto intelligence-gathering apparatus for China.
From the Department of Justice in 2022: University of Arkansas Professor Pleads Guilty to Lying to Federal Agents About Patents in China.
See the former Arkansas Professor Simon Saw-Teong Ang. Was he hiding China's funding? Ang was the director of the University of Arkansas's High Density Electronics Center, which was founded with Defense Department funds. He was involved with the Thousand Talents program. Mr. Ang's work also involved power grid security research, said Todd Shields, a dean at Arkansas. Also, here is an interview with Dr. Simon Ang.
It seems the globalist company, WalMart, has a heavy hand in our university. The Carnegie Foundation classifies the U of A among the top 3% of U.S. colleges and universities with the highest level of research activity.
Why are university professors and graduate students signing up for the communist Chinese, Thousand Talent's program? Who is being paid by the Chinese government?
The communist Chinese government has spent hundreds of millions setting up Confucius Centers in our universities across America!
There is a lot more information we NEED to know…
One in three bitcoin users are involved in hideous illegal practices! Look at all the illegal activity involving sex, drugs, weapons, and bitcoin. See this scholarly paper.  Did you know the sex criminals are using bitcoin and other cryptocurreny to fund child sexual exploitation? On the dark net, bitcoin can be used to purchase over a million videos depicting rape and sexual assault of our children… EVEN as young as 6 months old!
Looking at the invasive communist China threat at home:  China's threat to our local communities is multi-dimensional…. Why would our communities want the communist Chinese to come into our area, buy our land, set up their hazardous high energy consuming facilities, AND hook up to our power grid, as our property values plunge?
This country has compromised equipment AND AI leaves U.S. Electric Grid susceptible to Chinese attacks!
Attention! This just in — July 18, 2023. A must-read! Utility Experts Highlight Chinese Threat to US Electric Grid
Snippets:
China poses a growing threat to U.S. electric infrastructure and could potentially disrupt the power grid, gas and pipeline systems by exploiting compromised equipment and harnessing emerging artificial intelligence technologies for cyberattacks, experts told Congress on Tuesday.

In fact, a 2022 national intelligence report indicated that China had intentionally targeted natural gas transmission and pipeline systems for disruption, said Paul Stockton, who was the U.S. assistant secretary of defense from 2009 to 2013. China is capable of launching cyberattacks that could disrupt infrastructure services within the U.S., including against oil and gas reserves, said former Assistant Secretary of Energy Bruce Walker (see: US Officials Urged to Examine Chinese Risk to Electric Grid).

"China again continues to demonstrate how patient they are and how stealthy they are as seen in recent attacks," said Manny Cancel, CEO of the Electricity Information Sharing and Analysis Center and senior vice president of the North American Electric Reliability Corp. "They're actually quite adept at obfuscating what they're trying to do."
From the information linked above (in the snippets), here is another article warning us: US Officials Urged to Examine Chinese Risk to Electric Grid
There is "widespread agreement among government agencies, utilities and manufacturers" that high-voltage transformers in the U.S. are vulnerable to a terrorist attack or a natural disaster, "and that such an attack potentially could have catastrophic consequences," Cortez Masto said.
From one of our previous articles entitled "Cryptocurrency Players in America That Could Be Tied to the Chinese Communist Party…" we want to remind you of 2 important news articles:
Bitcoin Mining Threatens to Further Strain Texas' Electric Grid
Here are three snippets:
Just two digital mining operations would each require as much as $20 million to fortify power lines and avert blackouts, according to one utility. Each would consume enough electricity to power as many as 60,000 homes.

Naylor has had to get up to speed quickly. He's received multiple proposals to build Bitcoin mines, with rows of electricity-guzzling computers that solve mathematical problems to create digital coins, on what's now ranch land. Two of the mines would each require as much as $20 million to fortify power lines and avert blackouts. Each would consume enough electricity to power as many as 60,000 Texas homes. Utilities like Rayburn have to provide service to miners if it's technically feasible to do so, but upgrades to the grid threaten to drive up bills for consumers already shouldering price shocks for almost everything.

Rayburn's talks with Bitcoin miners illustrate the conundrum utilities face as crypto companies like Riot Blockchain Inc. and Argo Blockchain Plc flock to Texas, spurred by almost nonexistent regulation, relatively cheap electricity and Governor Greg Abbott's quest to make the state the global center for crypto mining. Besides threatening to boost power bills, the dozens of Bitcoin mines proposed are also a risk to the state's shaky power grid after a deep freeze last year left hundreds dead and pushed up prices so much that utilities were left with massive debts or bankrupted.
From Yahoo News, April 11, 2023: Texas paid Bitcoin company $175k an hour to stop using energy during fatal 2021 winter blackout. (Wu Jihan is Chairman of Bitdeer Technologies Holding Company.) From the article:
During a powerful winter storm, Texas paid a Bitcoin mining company an average of $175,000 per hour to keep their computers offline as the state faced a power crisis.

As Texas residents faced blackouts and freezing temperatures, a Bitcoin mining company called Bitdeer was continuously running its computers until just after midnight on 14 February 2021 when Texas' power grid operator ordered them to turn off, according to an investigation from The New York Times.

In order to turn off the computers, Texas had to pay Bitdeer an "average of $175,000 an hour." The computers remained off for four days, meaning Texas paid Bitdeer $18 million in the end.
Now unfortunately, Texas has allowed Bitcoin miners to invade the state and over-tax their grid and that brings a new energy problem. The governor is looking at reforming the state's power grid. Yes, it could be costly, in more ways than one. More than 100 Texans died because of storm-related power failures. The CEO of ERCOT was fired and board members resigned in the aftermath of the blackouts. Bill Magness, the former CEO of ERCOT stated that they came close to losing the entire electric grid!
Did you think those Communist China Bitcoin miners cared? Now we ask you, was it worth inviting the Chinese players into your state?  Texas needs to rethink their crypto-friendly political stance.
Readers, this China connection needs to be reckoned with immediately!
Crypto Mines Are Making Life a 'Daily Hell' for This Tiny North Carolina Town
Since January 2021, the 28,000 citizens in Cherokee County, North Carolina, have dealt with 24/7 noise and vibration from a Bitcoin mining facility run on land owned by ANKR Mining Solutions Inc

"They have armed guards, like a private security force, and they have chased some of our protesters down the road. We've had to make formal complaints about their aggressive nature."
Folks, there is more going on than we can report at this time!!! The shady communist Chinese operatives are NOT good neighbors. Alarmingly, some facilities have armed guards here in Arkansas, too. They are there to take advantage and abuse the area… China IS our adversary!
So, why are we allowing Chinese illegal aliens to pour across our borders?
If you recall, the company behind proposed crypto mines in their cities, Green Digital LLC., is a subsidiary of a company owned in part by the Chinese Communist Party (CCP).
Moreover, looking at all the troublesome CCP players involved, why did the cute little Siyun Yao scrub her profile from LinkedIn after the Harrison City Council meeting 4/25/2023? Her profile (before it was scrubbed) shows that she worked for Metahash/ Green Digital, the company that was exposed at the meeting in Harrison. That should show you that at the first sign of trouble, some operatives jump ship! See more about her in this previous Secure Arkansas article.
.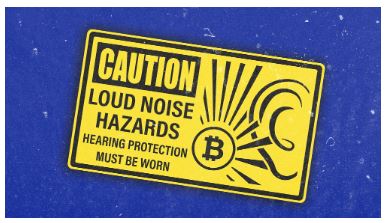 Speaking of electricity… Could China hack our electrical grid? Yes, and Xi's puppet, Joe Biden, made it easy for them to do so. Secure Arkansas wants to remind our readers how dangerous these communist Chinese operatives have become, and we are re-posting this article below because it's just too good to miss.
See this article from March 2021:
Could China Hack Our Electric Grid? Joe Biden Just Made It Easier.
Here are some snippets:
Transformers and generators imported from such adversaries as China and Russia could enable those countries to shut down the entire national electric grid.

Last year, the Wall Street Journal reported that U.S. officials had seized a Chinese-built transformer they suspected had been secret capabilities that could allow distant adversaries to monitor or even disable it. Cybersecurity expert Joseph Weiss told the Journal that officials had found "electronics that should not have been part of the transformer (i.e., hardware back doors) that could secretly allow the Chinese to gain effective control of the transformers." Weiss added that as far back as 2001, China was caught trying to hack into a U.S. grid in California. He further contends that the Russians have been "in" the U.S. grid since 2014.
Our supply of goods is at threat!
Warning! Lastly, Secure Arkansas wants to bring your attention to our U.S. Ports. Did you know that Chinese firms fully or partly own AND operate 95 ports beyond China's borders? Communist Chinese companies ARE controlling the ports at both ends of the Panama Canal, and they control the deep water port on the Grand Bahama Island, too.
We can clearly see that communist China has been expanding their network and is a security, economic, and military threat! The CCP works through their companies.
See this Wall Street Journal short video. The House committee is warning of Beijing's threat.
Legislators, we are calling on you to respond. What ARE you going to do about this risk in Arkansas? China IS building military sites worldwide and even in our country. The CCP is seeking a larger military footprint.
.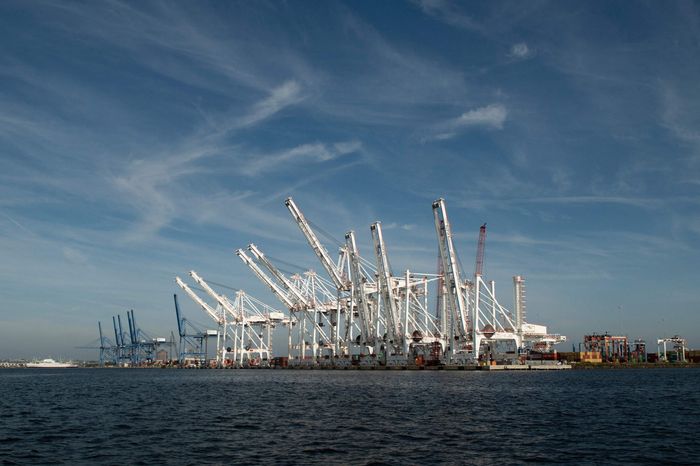 A Chinese company makes software used by many U.S. port cranes. Cranes in Baltimore. PHOTO: BRENDAN SMIALOWSKI/AGENCE FRANCE-PRESSE/GETTY IMAGES
.
April 2023, Congress Seeks Details on Spying Risks From Chinese Cargo Cranes
Lawmakers call for hearings amid growing concerns of surveillance or sabotage at U.S. ports.
Also, Efforts Underway to Curtail Chinese Logistics Tracking of U.S.-Flag Ships and Cargo, and Control of Domestic Port Operations  
There are two linked threats. The first is a Chinese data management system increasingly being used around the world called LOGINK, "a logistics management platform that aggregates logistics data from various sources, including domestic and foreign overseas ports, foreign logistics networks, hundreds of thousands of users in the People's Republic of China and other databases," according to the Baker Institute of Rice University. (The Baker Institute is a 30-year-old nonpartisan think tank named for former U.S. Secretary of State James A. Baker III.)

The second risk is due to China's dominance in building and supplying cranes used to load and offload cargo. These cranes are in use at ports in the United States and around the world. The software used to run these cranes can be remotely accessed and, as Chinese companies must follow the orders of the Chinese Communist Party, could be used to disable these cranes, thus stopping any loading or offloading. That is not some hypothetical threat: hacking has occurred with remote control of the cranes as reported by Forbes in 2019 (several foreign ports) and by CNN in 2021 (Houston).

Currently, ports that utilize Chinese-built cranes operate in the U.S. ports of Los Angeles, Long Beach, Oakland, Seattle, Charleston, Baltimore, Boston and Norfolk.
Yes, the China threats are real, and the battle continues to rage between the NWO globalists and the nationalists. The globalists and their communist Chinese infiltrators are busy dismantling this country.  Our nationalists want to protect our national sovereignty AND our individual rights…which protects and respects our property rights!
In closing, Stand up for your country and for your community now, before it's too late! China's saboteurs are in America!
There is a lot more for us to investigate and write about in the future.
Please pass this report along to other states in order to raise awareness of the militant China threat and their devious modes of infiltration.
China is known for deception:
"All warfare is based on deception." — Sun Tzu
.
As always, our articles may be viewed on our website at  SecureArkansas.com. Once there, you may:
view current articles on the main page;
view older articles by clicking "Posts & Articles" at the top left of the main page and scrolling down.
view additional past articles by clicking the "Next Page" button at the bottom right.
To find information about a topic, just type it into the Search box on our website, and click Enter!
Click here if you'd like to sign up to receive Secure Arkansas email alerts.
Securing the blessings of liberty,
Secure Arkansas
securetherepublic.com/arkansas
info@securetherepublic.com
image credit for cover image
Share This Article