Betrayed by RINOs Gutting Arkansas' FOIA Law at the Special Session!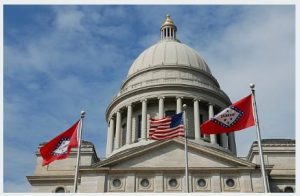 Will our Sunshine Law continue to shine in Arkansas?…
or are we going back into the Dark Ages?
.
The outcome of the nation's best Sunshine Law will be determined during this special session called by the Arkansas Governor.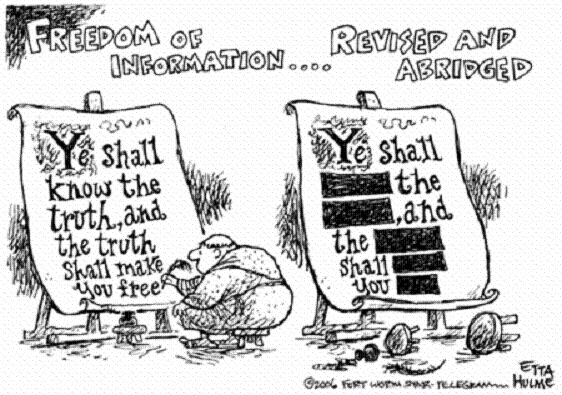 Legislators, please VOTE NO on this malicious FOIA bill. Only your vote of integrity will be able to decide in the end. We are praying your time served in the Arkansas legislature is a noble one and a legacy worth passing on to the next generation. Hold fast…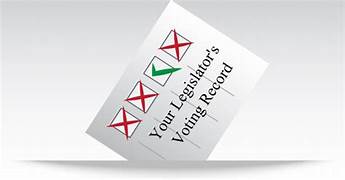 We have been warning our readers about the Arkansas Governor's Special Session scheduled to start Monday, September 11, 2023, and the more we find out, the worse it gets! In fact, we are shocked at what we have learned.
The real reason for this Special Session to be called is to thoroughly GUT our beautiful Sunshine Law which set the standard to be lifted up for all the other states to behold. Transparency in government is to be admired, but if this bloody bill passes, we can expect drastic cover-ups and betrayals from our state government that is demanding to operate secretly.
Attention! Read the bill in question. Here is the bloody bill that the RINO sponsors are introducing in Sarah Sanders Special Session. Maybe we should say Bloody Mary's special session…
This malignant bill has included a "deliberative process" exemption for executive branch agencies, which means records related to policy making would no longer be subject to records requests! How do you like that, taxpayers?
The emergency clause in the bill means that if this nasty bill is passed, it will go into effect immediately. So, if you wanted to request any documents still under our powerful FOIA law, better get it done right away.
Surely we know that the Arkansas Freedom of Information Act (FOIA) is the People's Law and absolutely does NOT need to be changed… in any way, shape, or form!
It's chilling to learn that the night before Attorney General Tim Griffin's newly-created 7 member FOIA working group had its first meeting, we get this nasty bill dealing with how the sponsors want to carve up our perfectly structured FOIA law. Our state government wants to hit us hard and beat down our FOIA requests and desperate cries for help. Remember, Griffin's new working group meetings will NOT be open to the public.
This evil bill looks like it destroys the needed "records portion" in the Freedom of Information Act (FOIA) in regard to our State Government because we will be missing vital details that occurs within state agencies!
How will we be able to thoroughly investigate what actually happens in our state agencies? We won't…
The Freedom of Information Act (FOIA) is a law that provides the public the right to request total access to information from:
BUT, IF this bloody bill passes, we won't have the proper access to information and evidence we would have needed. It will demarcate a geopolitical shift with earth-shattering consequences for the public and for many careers. This damaging bill violently strikes at the very heart of freedom and abuses the powers entrusted to our elected officials.
Looks like the only way for our beloved Arkansas FOIA/AFOIA to survive is to get it placed in our state Constitution.
Be sure to watch this 16-minute VIDEO entitled Co-Founder of Gov't Transparency Group: Gov't designed to protect our rights, not deny our rights.
Read the news article here. From the article:
Joey Mccutchen, Attorney & co-founder of Arkansas Transparency In Government Group, shares his thoughts on the upcoming special session and the possibility of FOIA being on the call. McCutchen speculates that an exemption to the deliberative process will be made — "This is problematic," McCutchen says, "because essentially — the public no longer is able to see how 'the sausage is made.' Instead — the public is only able to see the end result."
Here's another critical interview done by Joey McCutchen with Talk Business last night:
The federal deliberative process exemption being pushed by Governor Sanders and some Republican legislators in this special session shields from public scrutiny letters, memorandum, recommendations, and other documents that elected officials use in the course of reaching a decision. Some have called it the "most abused exemption" in the federal government and others call the federal exemption the "withhold it because you want to exemption." Is this what Arkansans deserve?

Recently Governor Sanders stated, "Government should never loom larger than the individual liberty in our lives." – Yet, this draft exemption bill does precisely that – takes away our individual liberties. If this exemption becomes law, Arkansans will overnight go from the strongest open records law in the country to the weakest. This bill is not Government of the people, by the people, and for the people. This bill is government of the government, by the government, and for the government. Legislators will to have decide if they represent the people or the Government.

Security is simply the Trojan Horse in this bill while hiding what government does from the people is relevant and important issue here. It's simple. If security and protection of government officials is the issue, then run two separate bills, security and deliberative process, and vote on each on their own merits.

Finally, does this bill meet the gold standard 1967 legislative intent of Republican Governor Winthrop Rockefeller's FOIA? That is, that government business and government records be open and accessible to the people of Arkansas. If it does not meet that standard, then wad it up and put it in the rubbish pile. After all, FOIA is the people's law.

Joey McCutchen
Sending a special thanks to Joey and to Robert Steinbuch for their time spent in the arena explaining the hazards of this nefarious legislation. Steinbauch has rightly stated that this FOIA proposal has no basis to be brought up for this special session.
Here's the KAIT 8 news article published Sept. 6, 2023: Gov. Sanders expected to call for special session on tax cuts, FOIA updates 
LITTLE ROCK, Ark. (KARK/KAIT) – Arkansas Governor Sarah Huckabee Sanders is expected to call for a special session of the Arkansas legislature soon.

Content partner KARK said according to state Senate Pro Tempore Barter Hester, preparations are underway for the special session to be called by the governor on Friday, Sept. 8.

The session is expected to run from Monday, Sept. 11 to Wednesday, Sept. 13. The agenda items called for in the session include tax cuts and possible changes to the state's Freedom of Information Act Laws.

You can read more on KARK's website.
In the news article title, it says FOIA "updates"??? Just hypothetically speaking, would you say that someone who was about to have their head cut off… will be having "updates"???
Due to their suspicious activities, our elected officials and our governor are being given special protections in reference to FOIAs being requested by taxpayers and others who want transparency. You've probably noticed this in the news already. Where is the accountability? We are so disappointed in Governor Sarah Huckabee Sanders. She cannot be trusted because she has now openly revealed herself as a wolf in sheep's clothing. (A wolf in sheep's clothing means someone who hides malicious intent under the guise of kindliness.)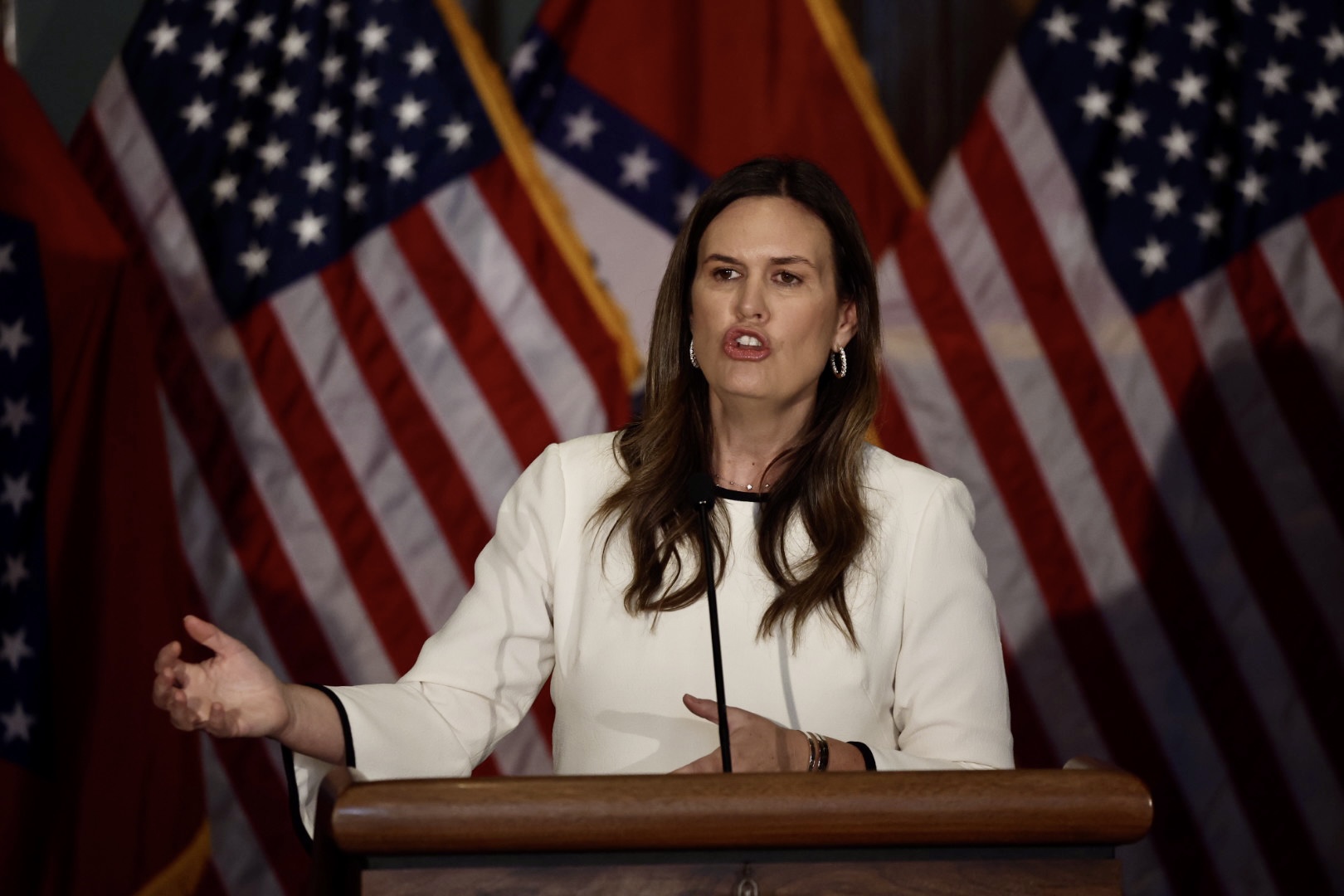 KAIT reports: Lawsuit filed against Arkansas State Police for Gov. Sanders' travel information
Snippets:
According to content partner Talk Business & Politics, the lawsuit filed by Matt Campbell on Tuesday, Sept. 5 claims the law enforcement agency is not complying with record requests for Governor Sarah Huckabee Sanders' travel information.

In the three requests, Campbell asked for communications, documents, travel logs, and other details related to Gov. Sanders' use of an ASP plane.

Campbell's lawsuit states that ASP attorney Jesi Feld and ASP Chief Counsel Joan Shipley denied many of the requests, saying they were unconstitutional and a violation of the governor and her family's safety.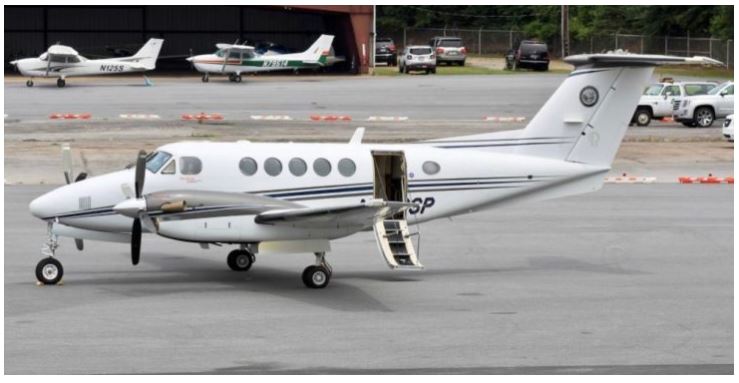 Talk Business reports: Lawsuit filed against Arkansas State Police about Gov. Sanders' travel info
Attention! Here is the lawsuit with the court complaint document.
Snippets:
Campbell provided the following statement to Talk Business & Politics: "The Arkansas State Police have chosen to ignore the Arkansas Freedom of Information Act in an effort to protect the Governor from accountability and transparency. Worse still, they are lying about the reason for withholding the records, claiming that it would endanger the Governor's 'safety' for people to know who she traveled with months ago or how much ASP spent to send multiple officers with Sanders to England and France.

"Not only is that argument absurd for multiple reasons – for instance, they have provided information regarding her actual travels and are just balking at the names of other passengers – it is also irrelevant, as the AFOIA does not contain an exemption for whatever the ASP deems is a 'safety' issue. So, even under the best-case scenario, where someone believes their absurd 'safety' claims, ASP has still violated the AFOIA.

"At this point, I have to wonder what it is that Gov. Sanders and ASP want so badly to keep out of the public view."
Oh, dear… We agree, Matt: what IS this governor trying so desperately to hide? What has she done? If you recall, the bill has the Arkansas State police mentioned in it. It seems our governor and friends were away for an extensive amount of time, too. Supposedly went in June for a trade mission. Also, why was the spreadsheet regarding plane usage and all other passengers on Governor Sanders' flights redacted whenever they were requested? And, the cover-up begins…
We now wonder how many of the global elite she has already met with to promote this authoritarian global agenda while in jetting around Europe? If that is the case, she has already sold Arkansas off to them and pledged her support.
So, with her support of this scary bill, it portrays grim and serious state problems in the near future. Sure, she may have said many things in the past which might have sounded hopeful and promising… but what has she DONE? Our new governor is playing a role contrary to her true character. She is serving in this state office for HER own enrichment, and as you can clearly see from this FOIA betrayal, she will sell We the People down the drain.
We never dreamed that she would be worse than former Governor Asa Hutchinson.
As for this traitorous Senator, Bart Hester from Cave Springs, currently the Senate Pro Tem, he has spent most of his time in office betraying the public and working for Corporate America. He has worked long and hard to destroy our good FOIA law, so with this malevolent FOIA bill being brought up, his menacing work could come to fruition, if not stopped.
It should be remembered that betrayal is hurtful and is damaging… Very damaging.
Readers, we hope you realize with this heartbreaking betrayal of our Republican legislators AND from the Republican Party of Arkansas, we are FORCED to change who we elect going forward.
Do you still think the legislators represent the people, or do they represent the government? We should continue to pray that we still have good men and women serving in our legislature who will have the fortitude to vote down this bad FOIA bill.
Remember Proverbs 31:8-9 — "Speak up for those who cannot speak for themselves, for the rights of all who are destitute. Speak up and judge fairly; defend the rights of the poor and needy."
Let's speak up today and make a difference. Protect our right to know…
Here is a PDF of ALL Arkansas legislators with their names, email addresses, phone numbers, districts, and party affiliation.
We've also included ONLY their email addresses below, should you like to email them all at one time. (See if you can save these in your email sender so you won't need to copy/paste all of them every time. Or save them on your computer so you'll have them when you need them.)
brandon.anchor@arkansashouse.org
wade.andrews@arkansashouse.org
howard.beaty@arkansashouse.org
mary.bentley@arkansashouse.org
harlan.breaux@arkansashouse.org
keith.brooks@arkansashouse.org
karilyn.brown@arkansashouse.org
rebecca.burkes@arkansashouse.org
frances.cavenaugh@arkansashouse.org
nicole.clowney@arkansashouse.org
andrew.collins@arkansashouse.org
cameron.cooper@arkansashouse.org
bruce.cozart@arkansashouse.org
cindy.crawford@arkansashouse.org
matt.duffield@arkansashouse.org
denise.ennett@arkansashouse.org
sonia.barker@arkansashouse.org
deborah.ferguson@arkansashouse.org
kenneth.ferguson@arkansashouse.org
charlene.fite@arkansashouse.org
stephanie.flowers@senate.ar.gov
vivian.flowers@arkansashouse.org
jack.fortner@arkansashouse.org
denise.garner@arkansashouse.org
jimmy.gazaway@arkansashouse.org
zack.gramlich@arkansashouse.org
deanna.hodges@arkansashouse.org
grant.hodges@arkansashouse.org
mike.holcomb@arkansashouse.org
steve.hollowell@arkansashouse.org
ashley.hudson@arkansashouse.org
robin.lundstrum@arkansashouse.org
stephen.magie@arkansashouse.org
julie.mayberry@arkansashouse.org
mindy.mcalindon@arkansashouse.org
rick.mcclure@arkansashouse.org
austin.mccollum@arkansashouse.org
tippi.mccullough@arkansashouse.org
brit.mckenzie@arkansashouse.org
stephen.meeks@arkansashouse.org
jeremiah.moore@arkansashouse.org
kendra.moore@arkansashouse.org
milton.nicks@arkansashouse.org
stetson.painter@arkansashouse.org
aaron.pilkington@arkansashouse.org
chad.puryear@arkansashouse.org
jay.richardson@arkansashouse.org
scott.richardson@arkansashouse.org
marcus.richmond@arkansashouse.org
tara.shephard@arkansashouse.org
matthew.shepherd@arkansashouse.org
joy.springer@arkansashouse.org
trey.steimel@arkansashouse.org
gary.stubblefield@senate.ar.gov
kendon.underwood@arkansashouse.org
deann.vaught@arkansashouse.org
steven.walker@arkansashouse.org
danny.watson@arkansashouse.org
david.whitaker@arkansashouse.org
jeremy.wooldridge@arkansashouse.org
.
As always, our articles may be viewed on our website at  SecureArkansas.com. Once there, you may:
view current articles on the main page;
view older articles by clicking "Posts & Articles" at the top left of the main page and scrolling down.
view additional past articles by clicking the "Next Page" button at the bottom right.
To find information about a topic, just type it into the Search box on our website, and click Enter!
Click here if you'd like to sign up to receive Secure Arkansas email alerts.
Securing the blessings of liberty,
Secure Arkansas
securetherepublic.com/arkansas
info@securetherepublic.com
Share This Article