Harrison City Council Mtg re. Crypto Mine 5/25/23 — Don't Become a Victim of Crypto Scams!

Update: The crypto mining decision by the Harrison Planning Commission has been deferred to the Harrison City Council for a vote.
Urgent Action Alert: The Harrison City Council meeting will be Thursday, May 25, 2023 at 6:00 pm. NOTE: Instead of meeting at City Hall, they will meet at the Signature Bank Tower Community Room (formerly the Durand Center), 303 N. Main Street, Harrison, ARKANSAS 72602.
Here's info from the Arkansas Secretary Of State Business Registration on Bizapedia —
ARKANSAS BLOCKCHAIN COUNCIL, INC. is an Arkansas Domestic Non-Profit Corporation filed on October 27, 2022. The company's filing status is listed as Good Standing and its File Number is 811401491.

The Registered Agent on file for this company is Michael Goswami and is located at 120 E Fourth Street, Little Rock, AR 72201.

The company has 4 contacts on record. The contacts are Andrew King, Brady Brown, Cameron Baker, and Thomas Harford.

Company Information

Company Name:  ARKANSAS BLOCKCHAIN COUNCIL, INC.

Entity Type:   ARKANSAS DOMESTIC NON-PROFIT CORPORATION

File Number:  811401491

Filing State:   Arkansas (AR)

Filing Status:  Good Standing

Filing Date:   October 27, 2022

Company Age:  7 Months

Registered Agent:  Michael Goswami

120 E Fourth Street

Little Rock, AR 72201

Governing Agency:   Arkansas Secretary of State
Company Contacts

Director
BRADY BROWN

Incorporator/Organizer
CAMERON BAKER

Director
THOMAS HARFORD

Director
Cameron Baker is the founder and owner of Cryptic Farms, which has mining sites in Malvern, Greenbrier, Russellville, and Mountain Pine.
Before he left office, former Arkansas Governor Asa Hutchinson made his appointments to the Arkansas Cyber Advisory Council to help the state manage and deal with cyber attacks. His executive order directed the Arkansas Economic Development Commission and the Division of Information Systems to create the council.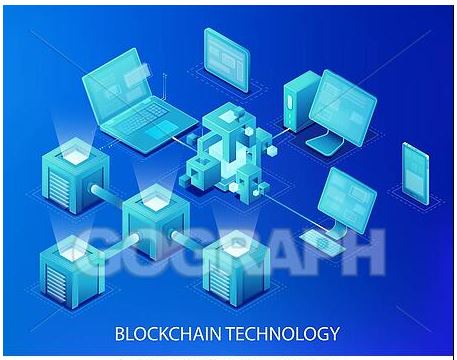 Global Blockchain Council — Members Network
Another promoter of the HB1799 and HB1654 legislation that passed here in Arkansas is the Satoshi Action Fund which crafts model policy for mining and works to educate policymakers and lawmakers.
Dennis Porter is the co-founder and chairman of Satoshi Action Fund, a 501(c)(4) non-profit educational organization dedicated to informing policymakers and regulators about Bitcoin mining's benefits and how it can be used as a tool to support other public policy goals.
This crypto pusher is like a used car salesman… but we do not want to buy any of his lemons! People have lost their entire life savings, and it's severely affected their livelihoods.
Crypto peaked a year ago — investors have lost more than $2 trillion since
Rather than acting as a hedge against inflation, which is near a 40-year high, bitcoin has proven to be another speculative asset that bubbles up when the evangelists are behind it and plunges when enthusiasm melts and investors get scared.
Who is funding the Satoshi Action Fund, anyway?

Dennis Porter
Co-Founder and Chairman at Satoshi Action Fund
And on the other hand, who was the local lobbyist for HB1799 here in Arkansas who has worked with the American Legislative Exchange Council (ALEC)?
HB1799 – TO CREATE THE ARKANSAS DATA CENTERS ACT OF 2023; AND TO CLARIFY THE REGULATION OF THE DIGITAL ASSET MINING BUSINESS.
We believe that the American Legislative Exchange Council (ALEC) have lobbyists to whip all of the legislators into voting for the ALEC bills, especially HB1799. Even the legislators act as ALEC lobbyists!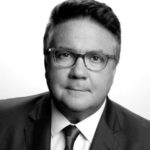 Bill Vickery is a lobbyist. He has also been a radio talk show host and political strategist here in Little Rock and is considered an insider in politics. Bill Vickery is a founding partner of Capitol Advisors Group and serves as the firm's managing partner. For over 20 years he has been a fixture on the Arkansas political scene.
More on Entergy coming in the near future… Looking at Entergy and the state Chamber of Commerce, it appears that they colluded on bringing in the cryto/ data mine legislation, enticing crypto players to our state.
Blast from the past! Interesting Arkansas Times article:
Familiar faces Gilbert Baker and Linda Flanagin join Capitol lobbying corps
Notice how birds of a feather flock together… so we are dealing with questionable players.
Let's go back and take a look at Bitcoin mining one more time. It's virtual objects that are nothing more than computer code. Computer code! Bitcoin is the perfect currency for criminal activities, including ransomware attacks. Bitcoin is a scam and is NOT backed by anything.
Connecticut's Official State website posted some notable risks and facts on their Department of Banking page regarding cryptocurrency (including Bitcoin) which are applicable in all states: Cryptocurrency Risks
Some valid points from their website:
Cryptocurrency Risks 

Facts About Paying With Cryptocurrency

There are many ways that paying with cryptocurrency is different from paying with a credit card or other traditional payment methods.

Cryptocurrency payments do not come with legal protections.

Cryptocurrency payments typically are not reversible.

Some information about your transactions will likely be public.
and also this:
Facts About Investing with Cryptocurrency

Cryptocurrencies aren't backed by a government or central bank. Unlike most traditional currencies, such as the U.S. dollar, the value of a cryptocurrency is not tied to promises by a government or a central bank.

If you store your cryptocurrency online, you don't have the same protections as a bank account. Holdings in online "wallets" are not insured by the government like U.S. bank deposits are.
This VIDEO will show you how they operate: Inside the Largest Bitcoin Mine in the U.S.
SEC Chairman Warns Most Crypto Will Fail — Says 'Don't Get Caught up in FOMO, Fear of Missing Out'  . From their May 24, 2023 article:
This was not the first time Gensler has cautioned about crypto tokens failing. In May last year, following the collapse of the terra/luna ecosystem, he similarly warned that a lot of crypto tokens will fail.
Crypto Naysayer Ajay Banga to Become Next World Bank President
President Biden noted: "Ajay is uniquely equipped to lead the World Bank at this critical moment in history… He has a proven track record managing people and systems, and partnering with global leaders around the world to deliver results."
Just exactly what kind of "results" are we going to be delivered??
Look at his resume. This global elitist player, Ajay Banga, is:
This is global governance, and the CFR is the Illuminati here in the United States.
Important read: THE ILLUMINATI AND THE COUNCIL ON FOREIGN RELATIONS by Myron Fagan (39 pages).
Regarding the COC, any time an individual or small business works with the local Chamber of Commerce, they're dealing with International Chamber of Commerce directives which are above the local Chambers of Commerce. The current Chair for the International Chamber of Commerce (ICC) is María Fernanda Garza.
Back to the more local topic of Harrison: Did Bob Largent and the Harrison Regional Chamber of Commerce receive $2.5 million from a CCP member? (Both Harrison Chamber and Metahash) And does Bob receive $50,000 a year from the city of Harrison and $20,000 a year from Boone County? Call your city council member and your Boone County Quorum Court member and demand we #defundharrisonchamber
We also want to remind you how NOISY these crypto mining sites can be! One might be coming to an area near you if we don't put a stop to this. The players and city attorneys want us to deal with the noise and ignore the communists flocking to our states, tearing it apart! Money, money, money — once again. Check out this KARK news article from May 23, 2023: Crypto mining site coming to Vilonia after new Arkansas law passed; residents concerned about noise
Some snippets:
A new law in Arkansas protecting cryptocurrency is said to bring an economic boost to communities, though some people in Vilonia are concerned about one coming just behind their neighborhood, and what it will cost them.

Residents in Vilonia reached out to KARK with concerns after learning a site would go in near their home in town. In Damascus, one has already gone in.

Robin Bullard, a resident in Vilonia, visited the site to see for herself what would be going on less than a mile behind her home. "It sounded just like a tornado siren," she said. "If we can't decipher from a tornado siren and the crypto mining, what are we supposed to do?"
Bitcoin Mining Operation Being Sued for Producing High Noise Levels in Tennessee
A bitcoin mining operation in Tennessee is being sued by neighbors due to the high level of noise the facility produces. The lawsuit, which was filed in August, asks mining operator Red Dog to shut down operations and pay personal damages fees, as well as compensate owners for decreased property values. The lawsuit could set a precedent for other cases now that Bitcoin mining companies are seeking to migrate to new zones previously ignored.
'It's been a disaster' Residents warn neighboring areas of crypto mine impacts
After China banned crypto mines, investors with deep pockets eyed Western North Carolina and other states like Texas with cheap electric rates and counties with loose land zoning to build crypto mining computer farms.

But in Murphy, the immediate impact has not been millions of dollars, but rather outdoor noise impacting the serenity of the area.

After watching what's unfolded in Cherokee County, and with the blessing of Clay County commissioners, Woody worked with members of the county's Land Use Board and developed a new ordinance now in effect.

"There's no commercial crypto mining industry allowed." She has advice for other counties: "Get an upper hand on it before it gets an upper hand on you."
In the article linked above, it mentions that Clay County, NC passed an ordinance banning crypto mines. Local City Councils: you may want to do the same ASAP! There's a Moratorium with Regards to Cryptomining inside the article.
China's BSN Founder Hates Bitcoin – Says Crypto is 'Biggest Ponzi Scheme'
Shan and He, the chair of BSN, wrote that cryptocurrency is an old scam in a new guise and called crypto the "largest Ponzi scheme in human history,". This statement was part of the article that appeared in the local newspaper, "The People's Daily", on June 26.

The BSN chair further stated that he has never owned any related cryptocurrency or related assets. He declared that even if they are regulated, "I will not touch them because I don't believe they have any value."
Also, take note of what's occurring south of the U.S. in poor El Salvador ever since they made crypto a legal currency in 2021:
SAN SALVADOR, El Salvador (AP) — El Salvador has repaid one of two outstanding $800 million bonds, the country's treasury minister announced, pushing back worries the government could default amid its decision to make the volatile cryptocurrency bitcoin legal tender.

The government still owes $367 million plus interest on an $800 million bond maturing in January 2025.
Data from Bitinfocharts shows that the current average price to make a transaction on the Bitcoin network stands at $31.14.

The last time it was that high was back in April 2021 after they touched an all-time high of nearly $63 then dropped down again.

Some even highlighted on Twitter how surging fees are hurting those using Bitcoin for everyday transactions: Marce Romero said that a $100 transaction in El Salvador cost over $20 to complete, adding that those using the network for "fkn jpegs" (referring to NFTs) should think twice—insinuating that there are more important use cases for using Bitcoin.
The Real-World Costs of the Digital Race for Bitcoin — updated April 11, 2023
From their article:
In Texas, the computers kept running until just after midnight. Then the state's power grid operator ordered them shut off, under an agreement that allowed it to do so if the system was about to fail. In return, it began paying the Bitcoin company, Bitdeer, an average of $175,000 an hour to keep the computers offline. Over the next four days, Bitdeer would make more than $18 million for not operating, from fees ultimately paid by Texans who had endured the storm.

The New York Times has identified 34 such large-scale operations, known as Bitcoin mines, in the United States, all putting immense pressure on the power grid and most finding novel ways to profit from doing so. Their operations can create costs — including higher electricity bills and enormous carbon pollution — for everyone around them, most of whom have nothing to do with Bitcoin.

Until June 2021, most Bitcoin mining was in China. Then it drove out Bitcoin operations, at least for a time, citing their power use among other reasons. The United States quickly became the industry's global leader.
The economy would be better off without bitcoin as it's a 'negative-sum' investment that comes at a social cost, economist says   — April 9, 2023
Crypto pushers can try to identify cryptocurrency as money all they want; but that doesn't make it so.
In closing, you have been told not to mention Communist China… but look at the ties to the CCP! Get to the meeting in Harrison, and let YOUR voice be heard on May 25th!
Lastly, here is the Harrison FOIA folder for research purposes, to be researched at a later date.
And here are all our previous articles about crypto (from least recent to most recent):
Share This Article