Harrison City Council Mtg 5/30/23 at 2:00pm re Temp. Moratorium on Data Centers/Crypto Mining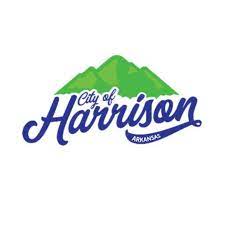 Urgent Action Alert: There will be a Special Called Meeting of the Harrison City Council TODAY, Tuesday, May 30, 2023 at 2:00 pm in the Council Chambers of City Hall, 118 Industrial Park Rd, Harrison, Arkansas 72602. Here's the notice they just put out: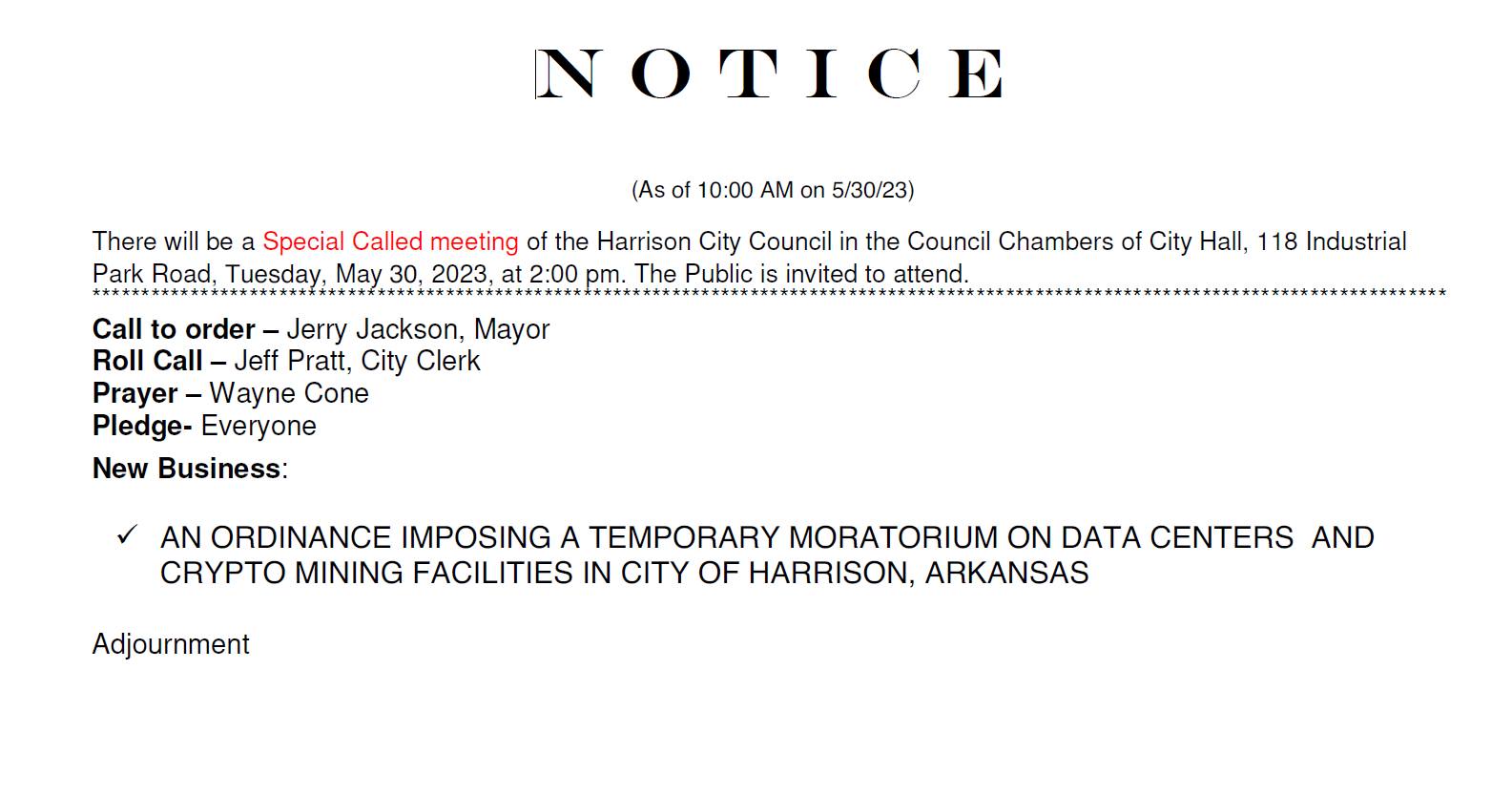 PLEASE attend this meeting, if you can.
Remember, there is also a Planning Commission Meeting right before this at 1:00 pm at the same location regarding the Green Digital Complex.
——————————–
Here are all of our previous articles about crypto (from least recent to most recent). These will catch you up and are full of important info:
Share This Article